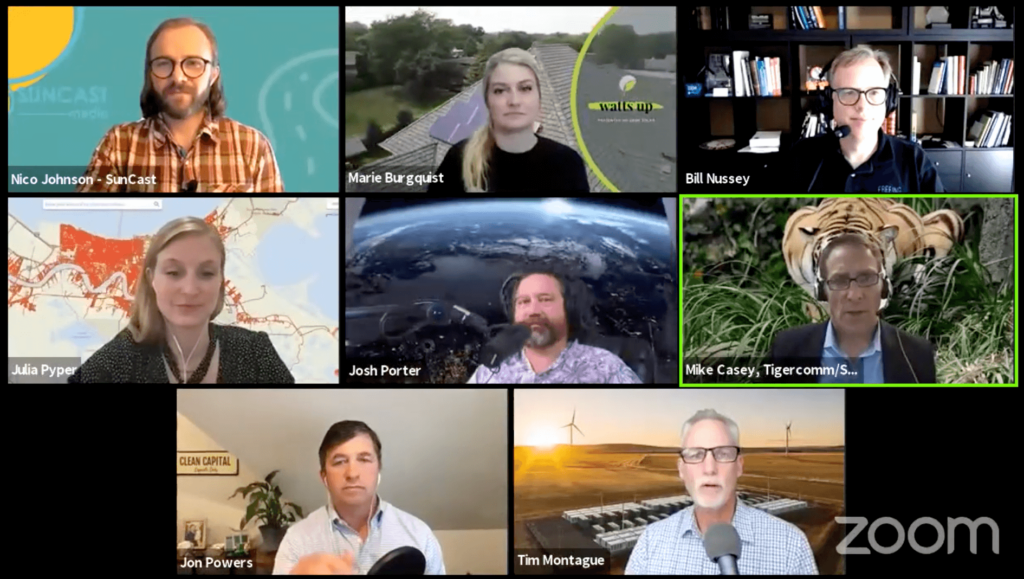 In this episode, Mike Casey, President of Tigercomm, hosts seven major clean energy podcasters to discuss market trends, industry leaders, companies, and important developments in the clean energy economy.
In addition to Bill Nussey, the host of the Freeing Energy Podcast, the panelists included…
During the discussion, panelists were asked the following questions…
What are the three biggest cleantech trends you see emerging from the summer and fall?
If you could read or listen to only one source of information to keep you current on cleantech trends and developments, what would it be and why?
What has been the most impactful episode of your podcast and why?
Who is at the top of your "must interview" list, and why?
What is the most important development in clean economy you predict will surprise a lot of people by the end of this year?
A lot of startups and early-stage companies want to get attention from your respective shows. What words of advice do you have for them in how to pitch you?
If you enjoyed this episode, see the first Cleantech Podcasters Roundtable here. Also, be sure to check out the Freeing Energy Podcast, where hosts Sam Easterly and Bill Nussey interview individuals disrupting the century-old grid monopoly and accelerating the shift to clean, local energy.