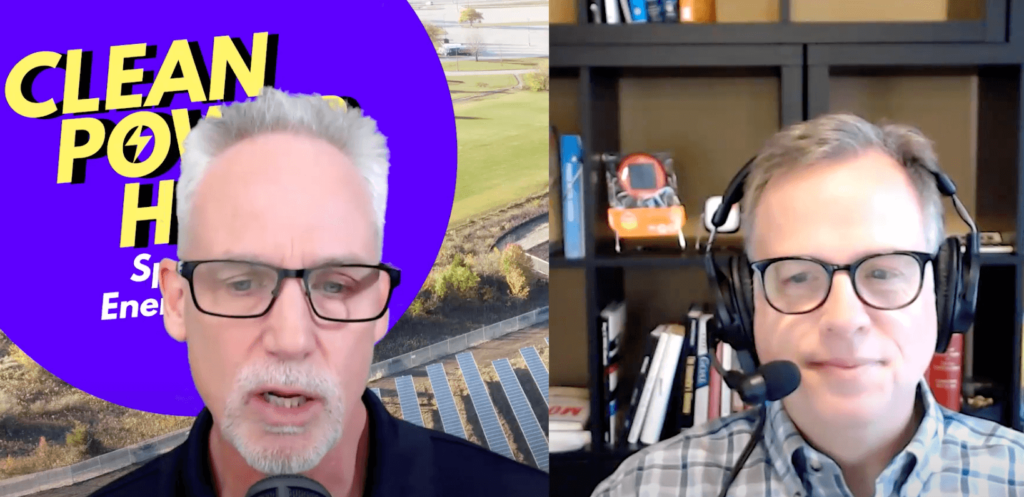 "The switch to clean energy is arguably the biggest business opportunity in history."
Bill Nussey joined Clean Power Hour host and solar expert Tim Montague to discuss the smart grid and how innovative technologies are making local energy possible and disrupting the incumbent "Big Grid" along the way.
Some of the key takeaways from this episode are:
The smart grid is here to stay,
Solar and battery storage are the future of our energy system,
And local energy returns power to the people.
The Clean Power Hour is a weekly overview of the latest solar, wind, storage, and energy transition news hosted by solar experts Tim Montague and John Weaver. For more information and further listening, visit the Clean Power Hour website here.

For more information about the Freeing Energy book, visit the book's website, http://FreeingEnergyBook.com. And, of course, order the book today on Amazon.