Available on several California radio stations: KABC 790AM Los Angeles webpage, KDOW 1220AM San Francisco webpage, KTKZ 1380AM Sacramento webpage, as well as all major podcast platforms
Join Matt with Mr. Bill Nussey, Podcast host, Author, Speaker and Businessman and tech CEO.Bill's journey into clean energy began with a TED Talk, which grew into 100+ articles and, most recently, the #1 ranked renewable energy podcast called The Freeing Energy Podcast.
All of this supported and ultimately led to his book, Freeing Energy. The book's mission is to help readers understand a powerful new approach to accelerating the shift to clean energy. The core ideas focus on decentralized (or local) energy, novel business models, and the inspiring people driving these changes.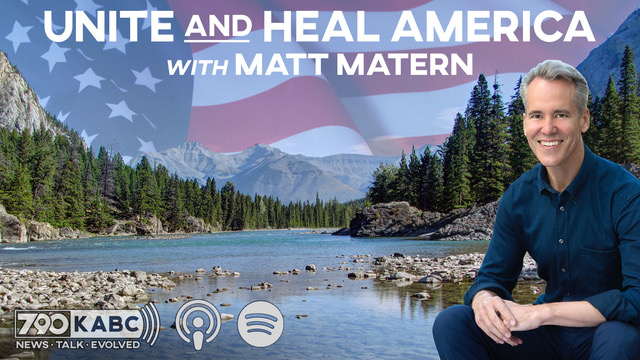 The Unite and Heal America with Matt Matern: https://unitehealamerica.com/