Despite tremendous progress in rooftop solar and other types of "local energy", many consumers have no idea about the opportunities available to them. This awareness gap is particularly acute among low and middle-income families.
Several local energy advocacy organizations have formed to help educate, evangelize, and deploy rooftop and community solar. These groups are also working to influence political policy to expedite the transition to local energy. The list below highlights some of the top advocacy organizations that are primarily focused on local energy, both policy-making and broader consumer education.
Solar United Neighbors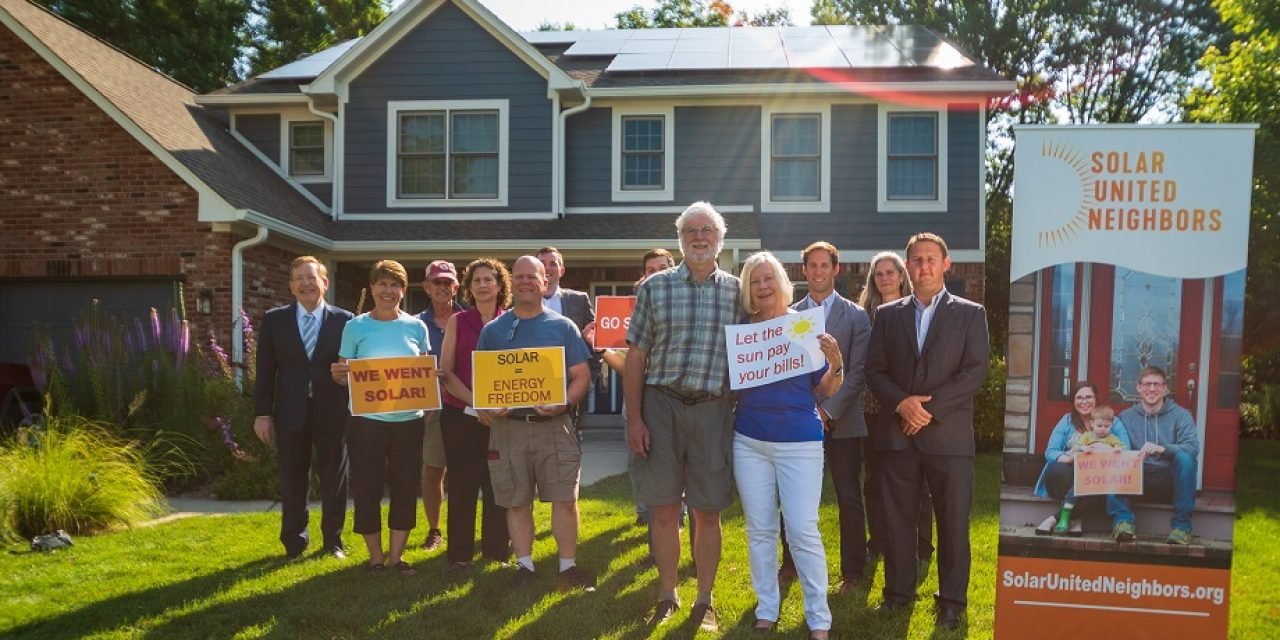 Solar United Neighbors is a national nonprofit dedicated to representing the needs and interests of solar owners and supporters. The nonprofit began in 2007 when Anya Schoolman's teenage son Walter and his friend Diego decided they wanted to install solar panels on their homes. Within a few weeks, the boys had signed up 50 of their neighbors who also wanted to go solar. This first group, known as the Mt. Pleasant Solar Cooperative, helped 45 neighbors install solar on their homes. The group also passed legislation to enhance local solar policies and advocated for their rights as energy producers. Solar United Neighbors grew out of this movement, and has since expanded across the country doing community level work to help empower individuals to take control of their energy.
Since 2007, Solar United Neighbors has established a network of more than 100,000 solar supporters and installed rooftop solar in over 5,600 homes across the US. They have also had multiple successful policy campaigns including their work to pass the Clean and Affordable Energy Act of 2008 and the Distributed Generation Amendment Act of 2011.
The Freeing Energy Podcast
If you want to learn more about Solar United Neighbors be sure to check out the Freeing Energy Podcast for our episode with Anya Schoolman, the founder and Executive Director of SUN, where we discuss the organization's mission to protect individual energy rights.
Contact information
Solstice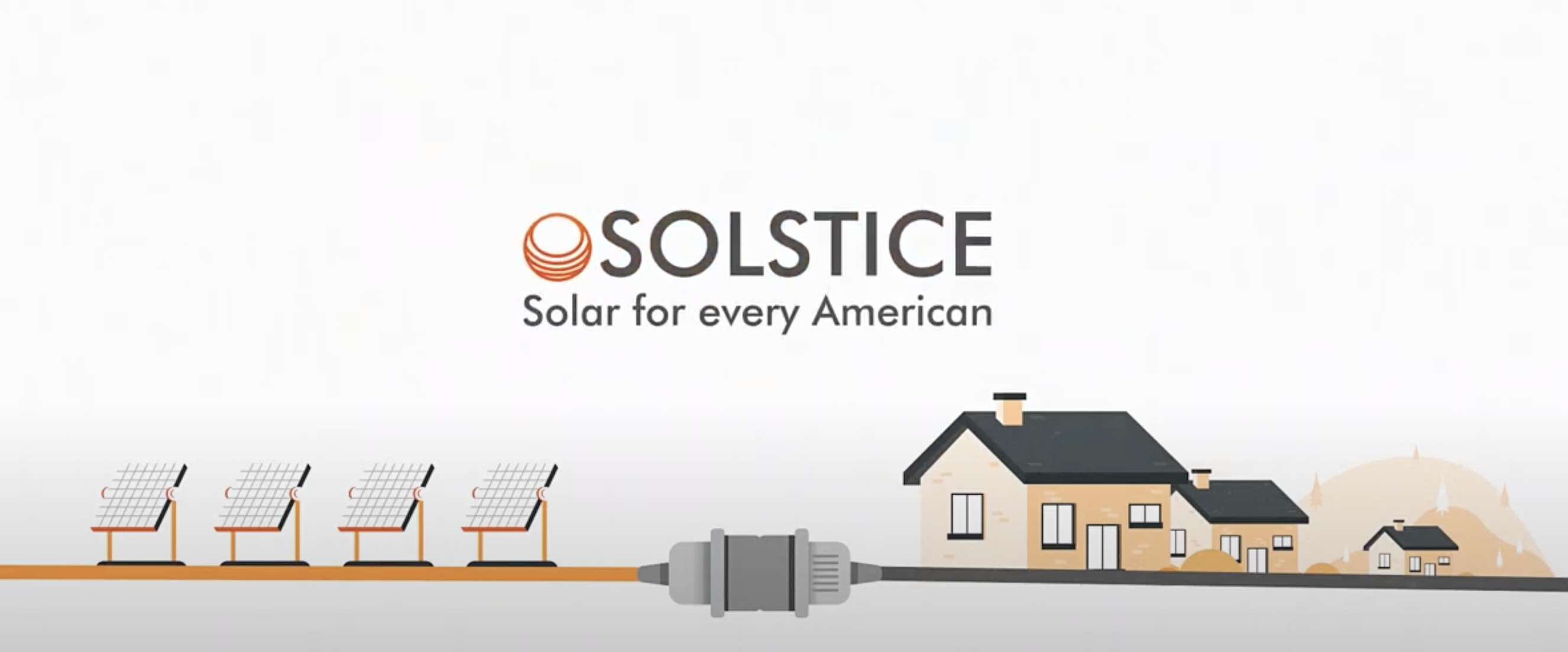 80% of Americans are unable to install rooftop solar for various reasons. Solstice was founded on the belief that renewable energy should be equitable and accessible to all, regardless of location, income level, credit score, or any other factor. In line with this mission, Solstice offers many programs to help mitigate these obstacles including an array of community solar projects, which allow individuals to access the social, environmental, and economic benefits of solar without the installation costs, as well as an EnergyScore program, which enables a larger portion of qualified low to middle income customers to access the benefits of solar energy.

To date, Solstice has worked with nearly 120,000 households to generate demand for more than 111 MW of solar power, which, as a result, has prevented over 31,000,000 pounds of coal from being burned.

The Freeing Energy Podcast
For more information about how Solstice is working to bring clean energy to those who can't access it check out our podcast episode with Steph Speirs, the CEO and founder of Solstice.
Contact information
Website: https://solstice.us

Phone number: (866) 826-1997
Institute for Local Self Reliance (ILSR)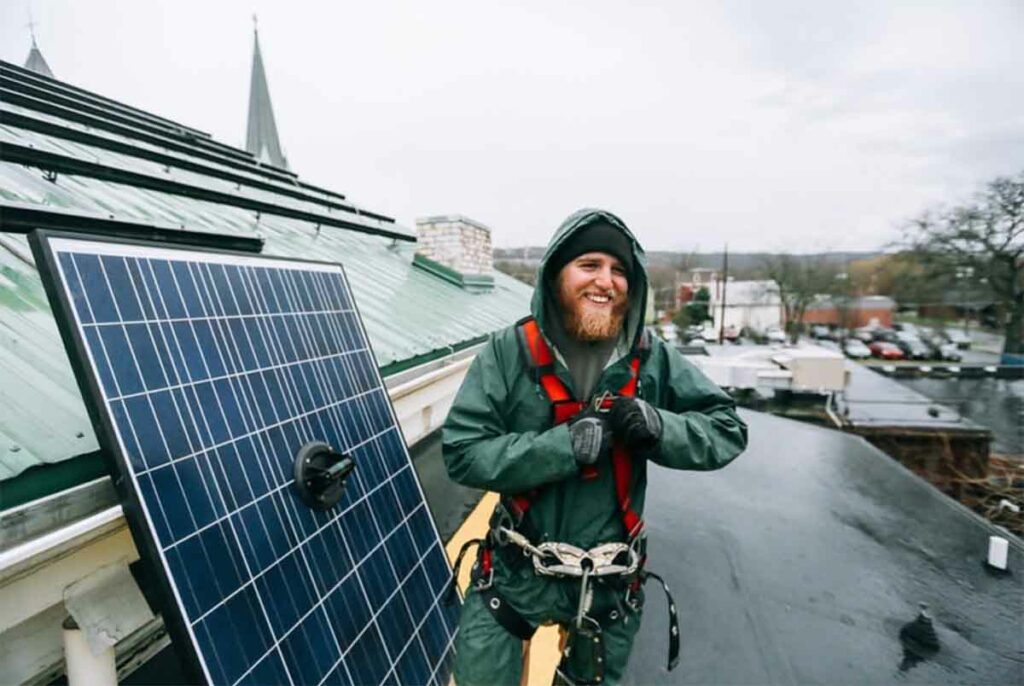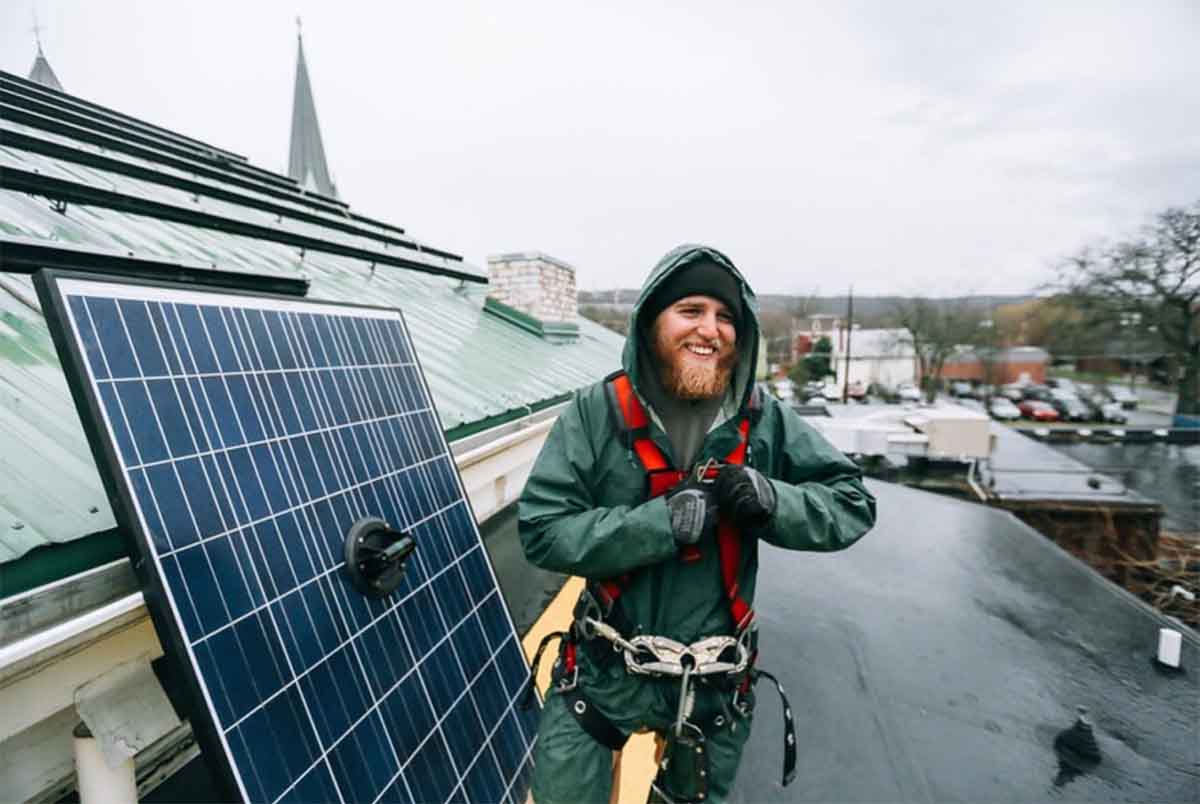 The Institute for Local Self Reliance is a national research and advocacy organization that partners with clean energy allies across the country to build local power sources and fight corporate control over the energy industry. They believe that democracy can only thrive when economic and political power is dispersed. ILSR strives to achieve this vision through five key programs that focus on local communities, providing energy authority to citizens, and enabling people to fight for their energy rights.
The Freeing Energy Podcast
To learn more about the Institute for Local Self Reliance, check out our two podcast episodes (one + two) with John Farrell, the Director of Energy Democracy at ILSR. In these episodes, John describes the challenges associated with the transition to clean energy, in particular those associated with monopoly utilities.
Contact information
Vote Solar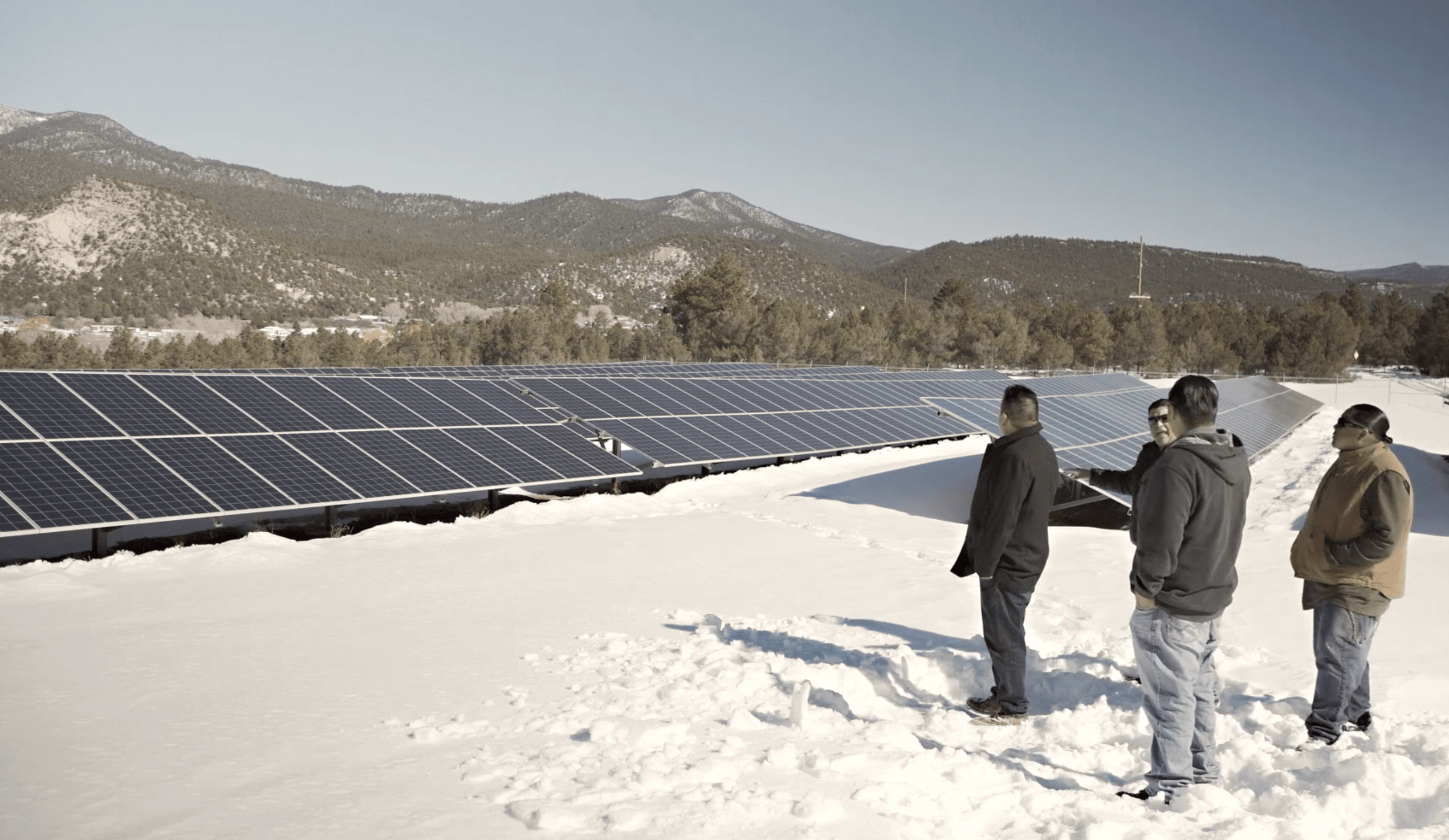 Founded in 2002, Vote Solar advocates for clean energy policy and regulation at the state level, where most energy decisions are made. They focus on solar because of its capacity to return energy decision-making power to the people. They use a combination of deep policy expertise, coalition building, and public engagement to promote their clean energy agenda, which is to achieve a just and equitable transition to 100% clean power across the US by 2050.
To date, Vote Solar has reported that its policy activities have provided greater solar access for over 31% of the US population, including 7,500 low-income households. In 2020, they prevented the construction of two new gas plants– one 226 MW plant in New Mexico and one 235 MW plant in Florida.
Contact information
Southern Alliance for Clean Energy (SACE)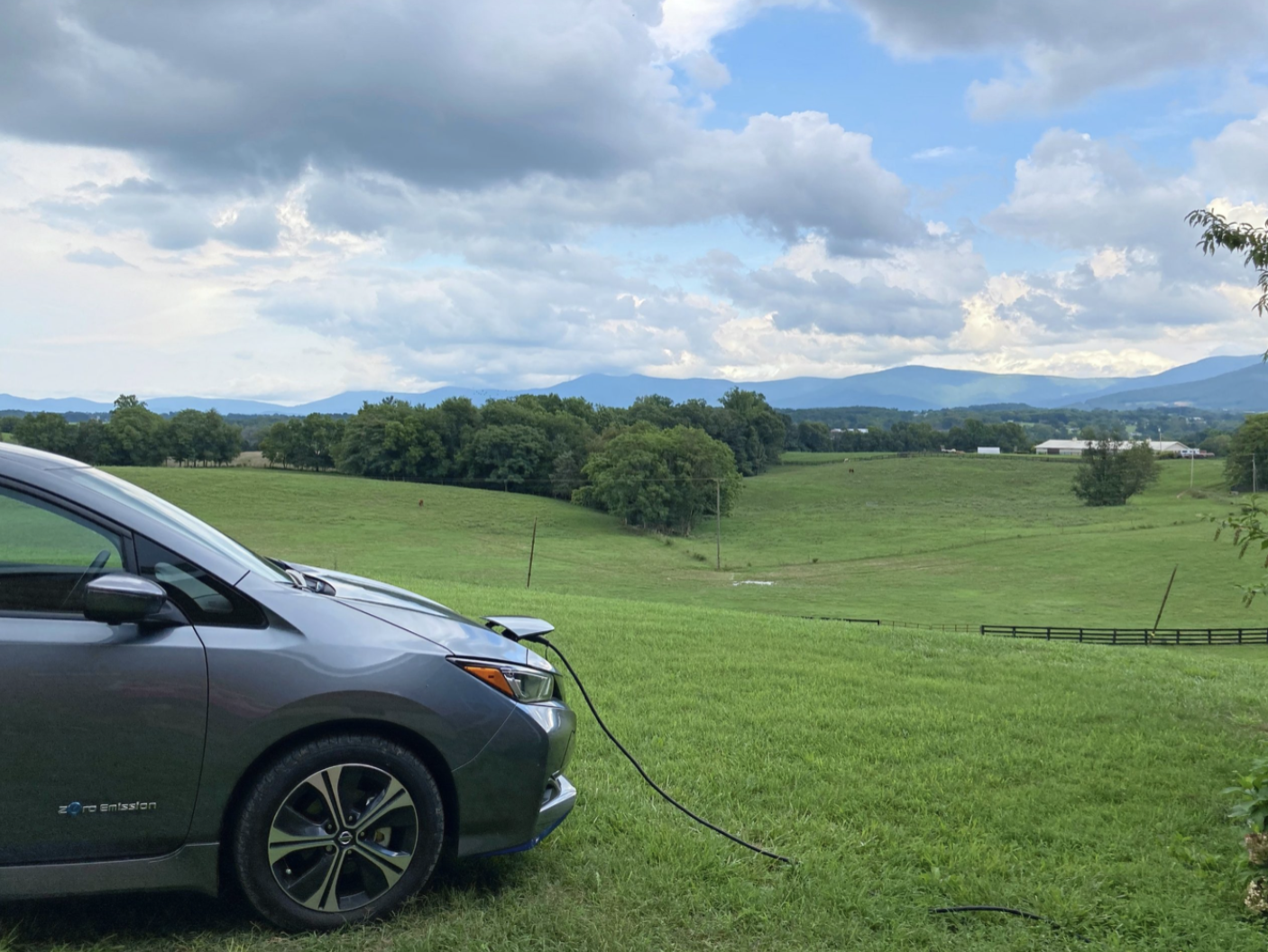 For over 30 years, the Southern Alliance for Clean Energy has been working to promote responsible and equitable energy choices throughout the Southeast. SACE uses its unique analytical capacity to develop multidisciplinary arguments that reveal the true costs of non-renewable energy sources to energy leaders and policy makers. In addition to their technical and policy advocacy, SACE also conducts on the ground work with local communities across the region to help mobilize and educate citizens about the importance of making the transition to clean energy.
When it was founded in 1985, the Southern Alliance for Clean Energy, formerly named the Tennessee Valley Energy Coalition (TVEC), championed for rate-payer protections and monitored the environmental and energy policies of the Tennessee Valley Authority (responsible for the Kingston Fossil Plant coal ash spill in 2008). Since 2001, the organization has expanded its programs to include a wider variety of environmental and energy issues including increasing access to solar power and supporting electric transportation programs.
Contact information
Website: https://cleanenergy.org

Phone number: (865) 637-6055
Local Solar for All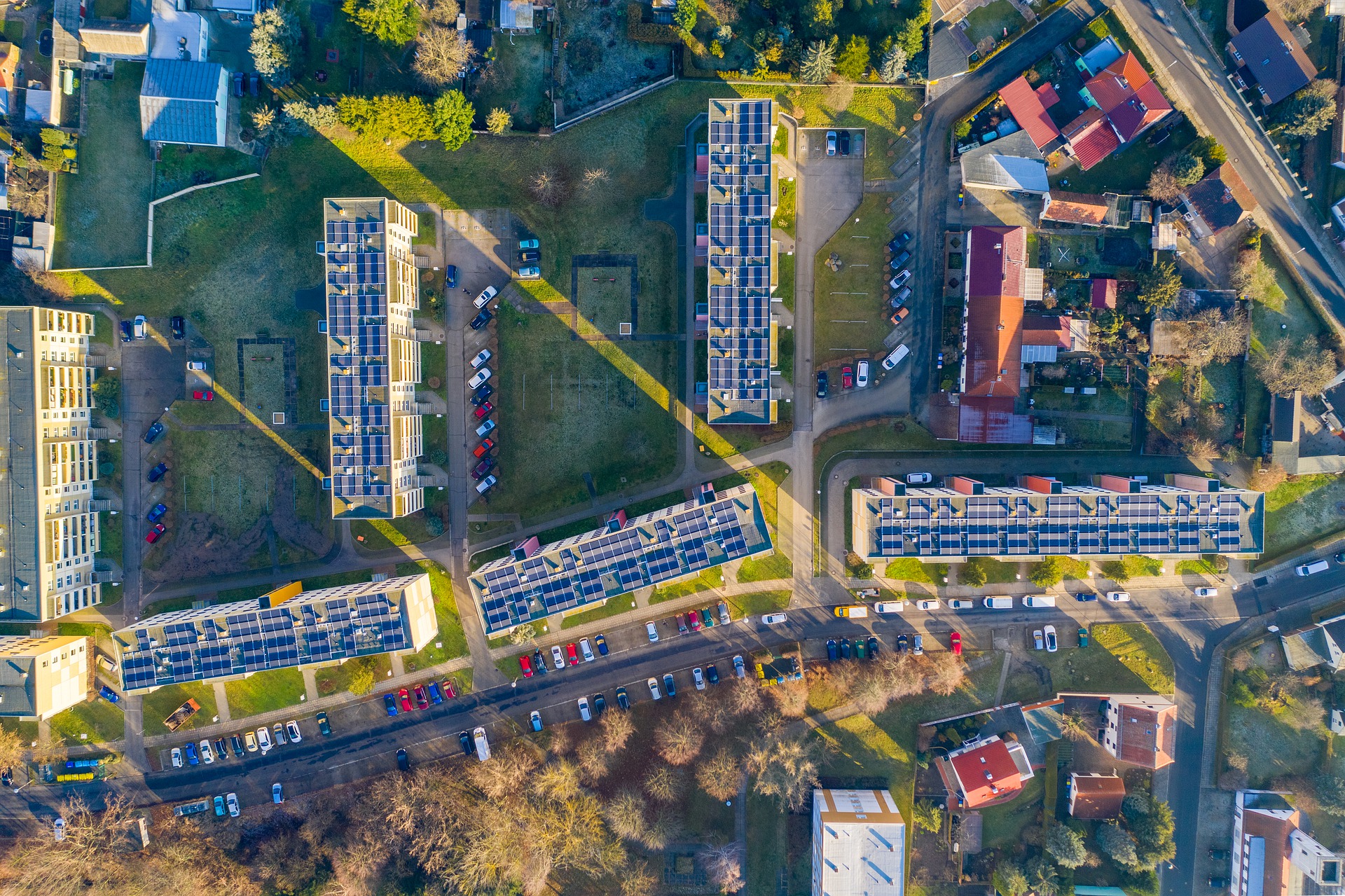 Local Solar for All is dedicated to cost savings, job creation, and mitigating the environmental impact of non-renewable energy models by promoting rooftop and community solar programs. Although they are a relatively new organization, Local Solar for All already has partnerships with some of the biggest players in the industry and has published extensive forecasts highlighting the potential of local, clean energy. In particular, they advocate for distributed power facilities that rely on wind and solar energy production.
Contact information
Website: https://www.localsolarforall.org
Coalition for Community Solar Access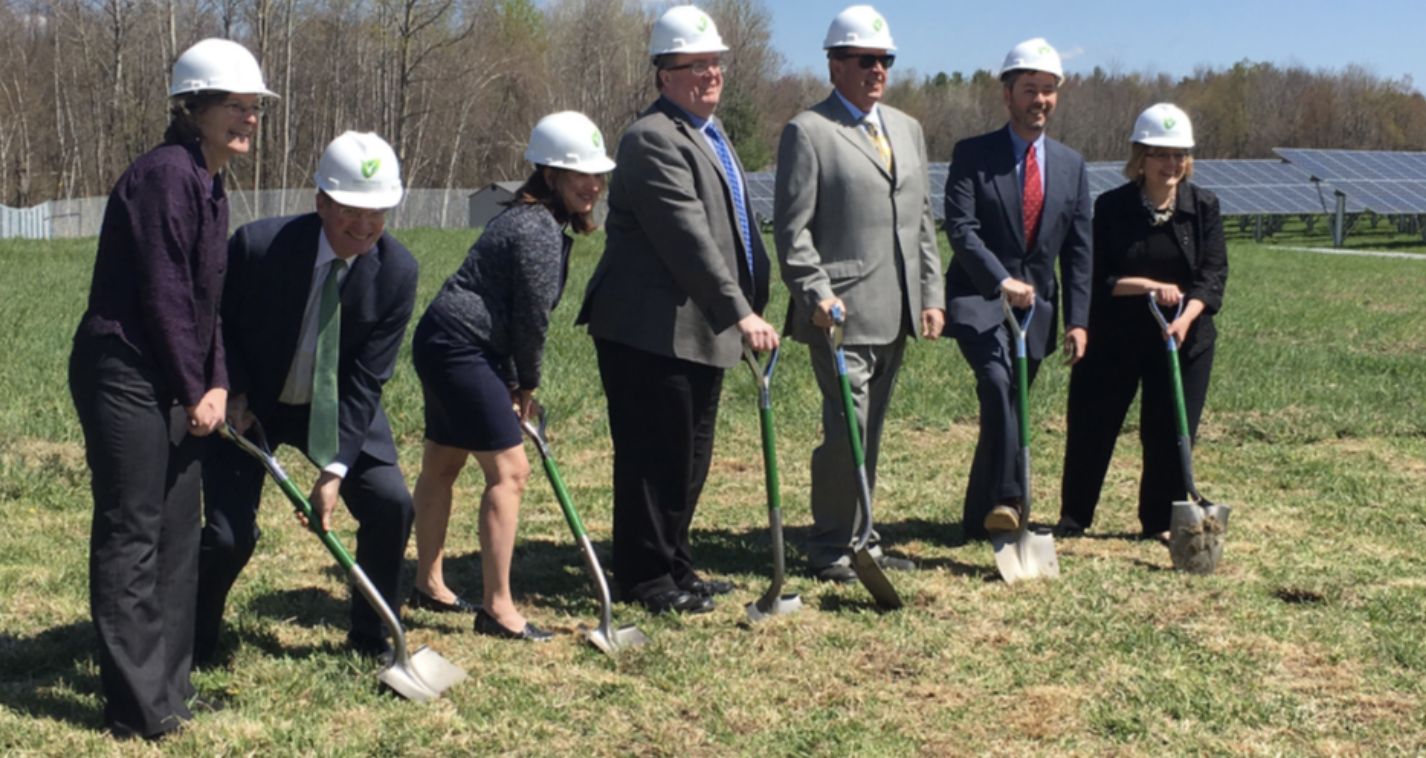 The Coalition for Community Solar Access is a national-scale coalition of businesses and non-profits working to improve solar energy access for American households and businesses. In particular, they promote the community solar model because they believe community solar will empower consumers to choose clean, local, and affordable energy by removing the upfront costs associated with rooftop solar. They work with customers, utilities, local stakeholders, and policy makers to devise and implement energy policies and practices that ensure all participants, starting with the consumer, benefit from making the transition to clean energy.
Contact information
Groundswell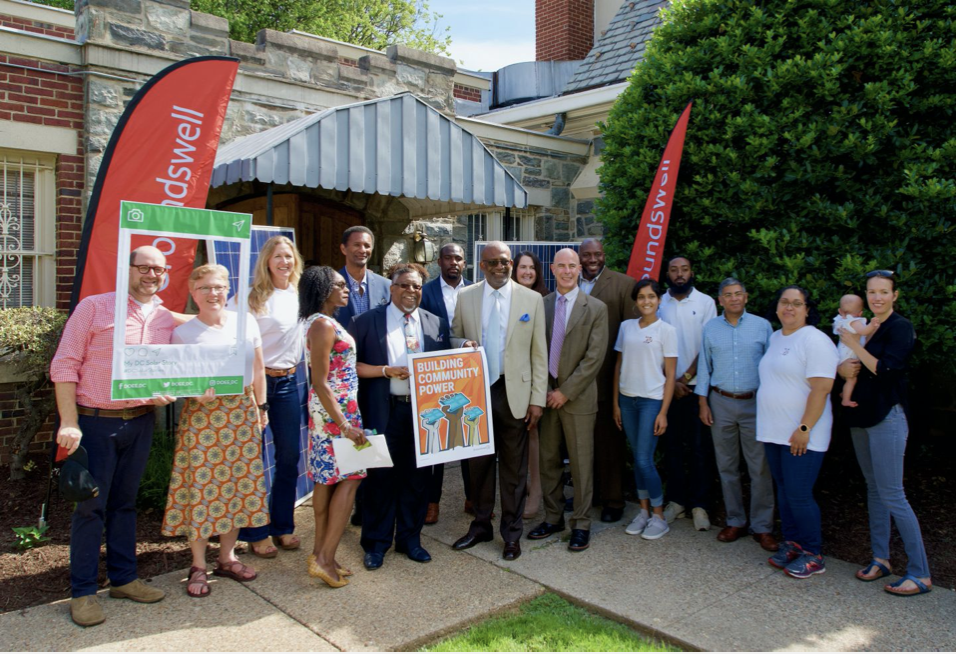 Groundswell is returning the power to make energy-smart decisions to local communities through equitable community solar projects, clean energy programs that reduce energy burdens to low and middle income households, and pioneering research initiatives that highlight the importance of a clean energy future. They currently have programs in six states, including the District of Columbia, that serve more than 3,700 income-qualified customers who earn over $1.85 million per year in clean energy savings. Their mission is to create a clean, equitable energy economy composed of a diverse supply chain that generates wealth, work, and savings for every community it serves.
Contact information
Generation180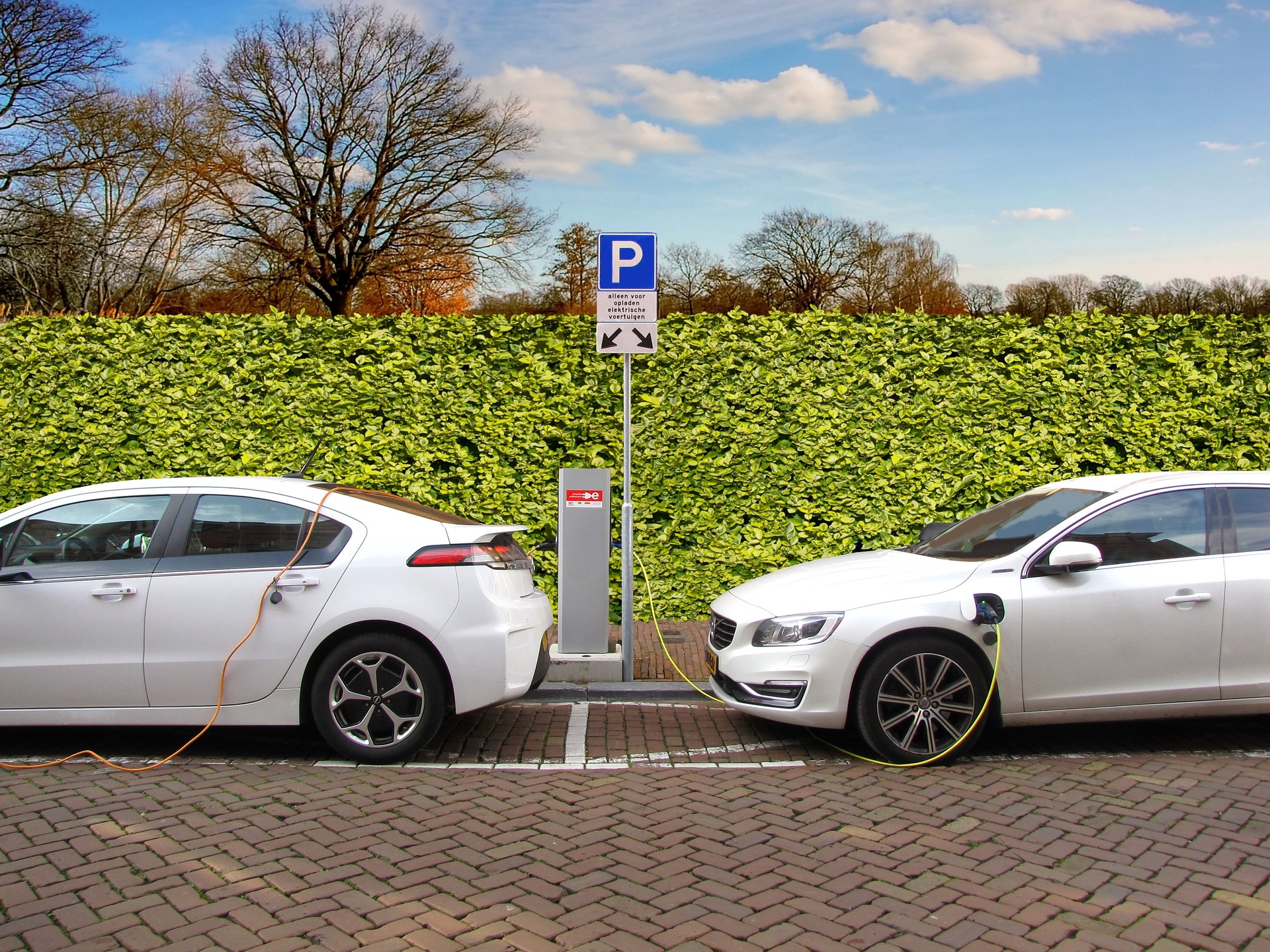 Generation180 is a nonprofit working to facilitate and inspire a transition to clean energy. They offer a number of programs at both the household and community level. These programs include the Electrify Your Ride campaign, which works to make electric vehicles more accessible for all, as well as the Solar for School campaign, which leverages the important role primary schools play in reaching students, parents, neighbors, and local politicians to encourage the use of clean energy in communities across the US.
Contact information
PosiGen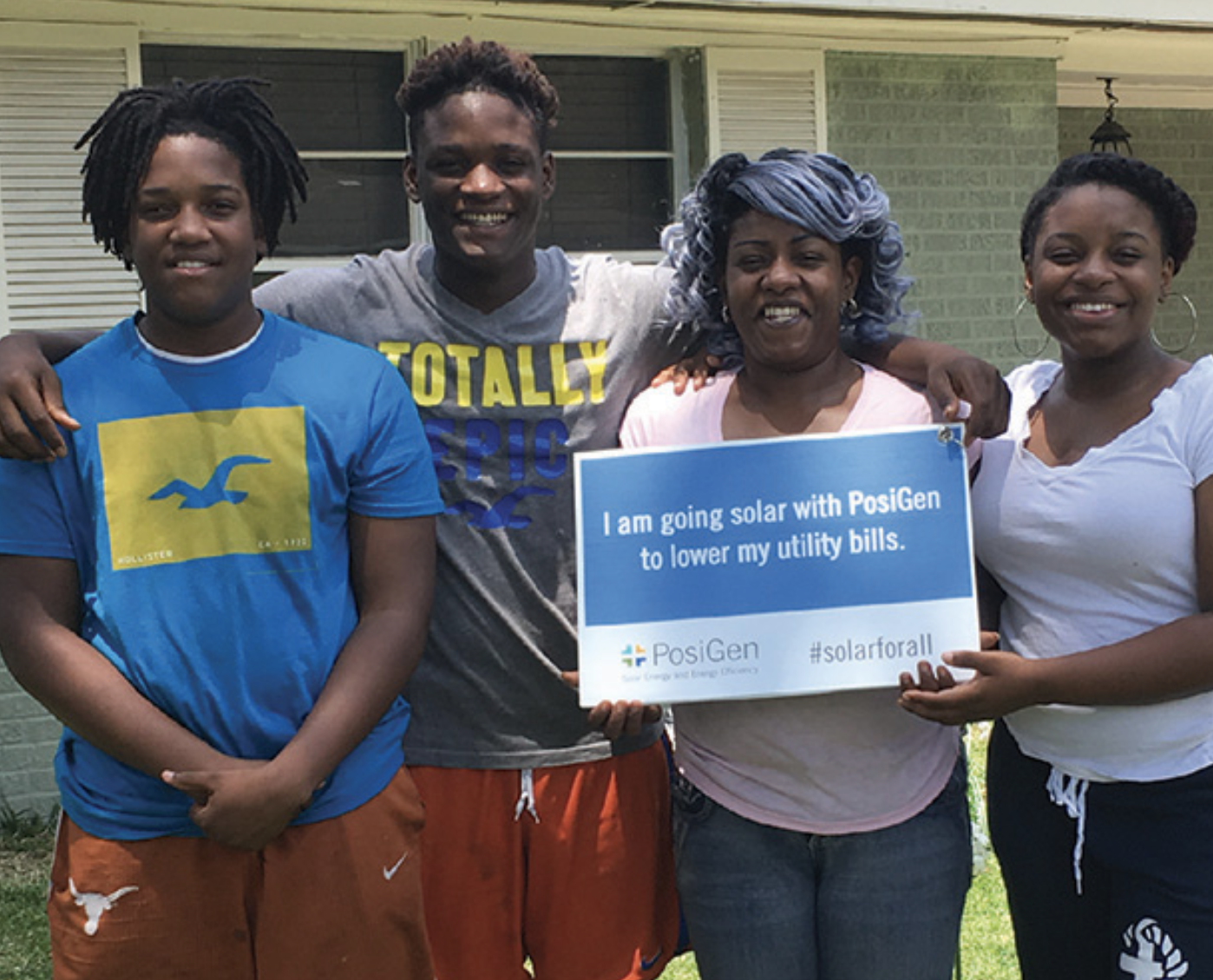 PosiGen is dedicated to making solar power more accessible to families and individuals in low to middle income areas with their solar leasing program, which makes it possible for families in low to middle income communities to invest in their homes, save money on their energy bills, and take steps towards a clean energy future. Consistent with their mission, PosiGen won't install a system if they can't guarantee that a customer will save money by going solar. To date, PosiGen has installed rooftop solar panels for more than 14,000 customers.
Contact information
Energy advocacy organizations & solar myths
Each of these organizations provides incredible support to communities looking to jump-start their clean energy future. But, one of the most important things these organizations do is to help combat myths about clean energy, specifically solar energy. This is something we, here at the Freeing Energy Project, feel very strongly about, so we created an online series called "Solar Truths" that addresses common myths about the downsides of solar energy. Read more here.