On March 9, 2022, Japanese energy expert, Tetsu Iida, hosted and moderated the launch event for the translated version of Freeing Energy. You can see the translated version of Bill's presentation below:
The event was supported by Institute for Sustainable Energy Policies (ISEP) and Japan's Community Power organization.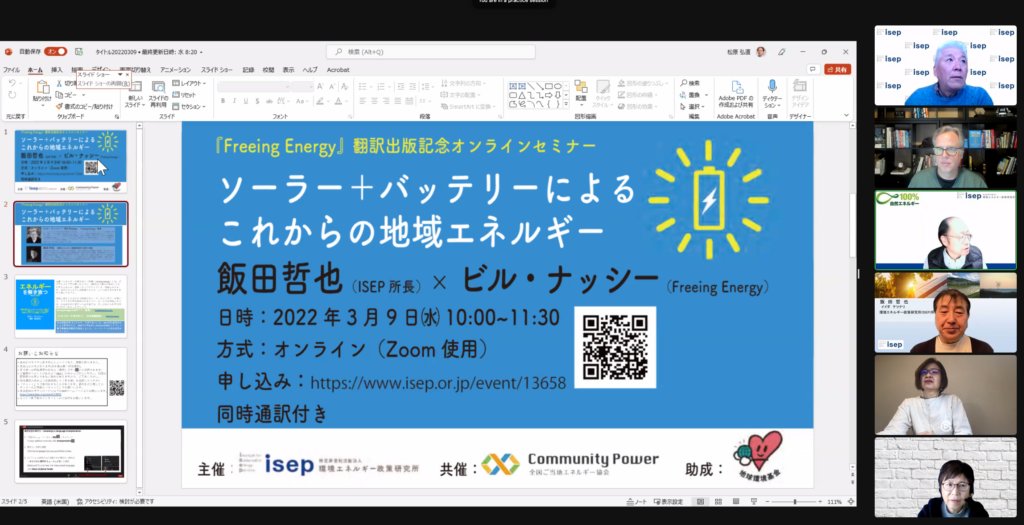 See the full translated PowerPoint below:
To learn more about the Japanese version of the book and the collaboration that made it possible, check out Announcing the Japanese translation of Freeing Energy.