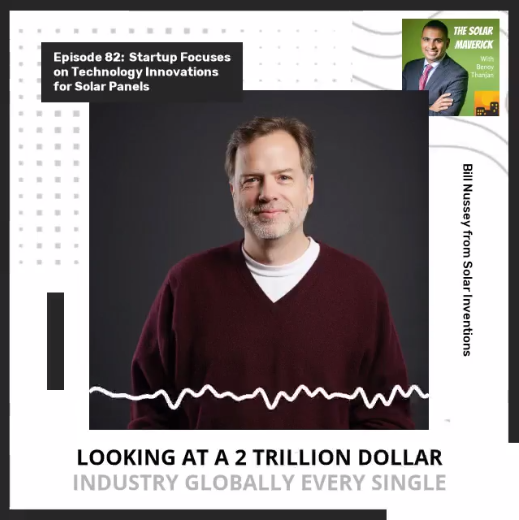 Bil Nussey joins solar CEO and podcaster, Benoy Thanjan, on the 122nd episode of his widely acclaimed podcast, Solar Maverick.
In this episode of the Solar Maverick Podcast, Benoy speaks with Bill Nussey about his new book Freeing Energy which is a must read if you are in the solar industry or interested in solar. The book focuses on how innovators are using local-scale solar and batteries to disrupt the global energy industry from the outside in. Freeing Energy is a deeply researched, actionable guide for anyone that cares about the future of energy—from startups, policymakers, investors, and utility leaders to the families and communities that want cleaner, cheaper energy today. Some of the interesting things that Bill speaks about Solar and Storage Technology is not fuel, the inevitable of having too much solar electricity, and why China is dominating solar manufacturing.
Listen in on the episode on Apple Podcasts.
For more information about the Freeing Energy book, check out the Freeing Energy website. The book is available for order on Amazon today.