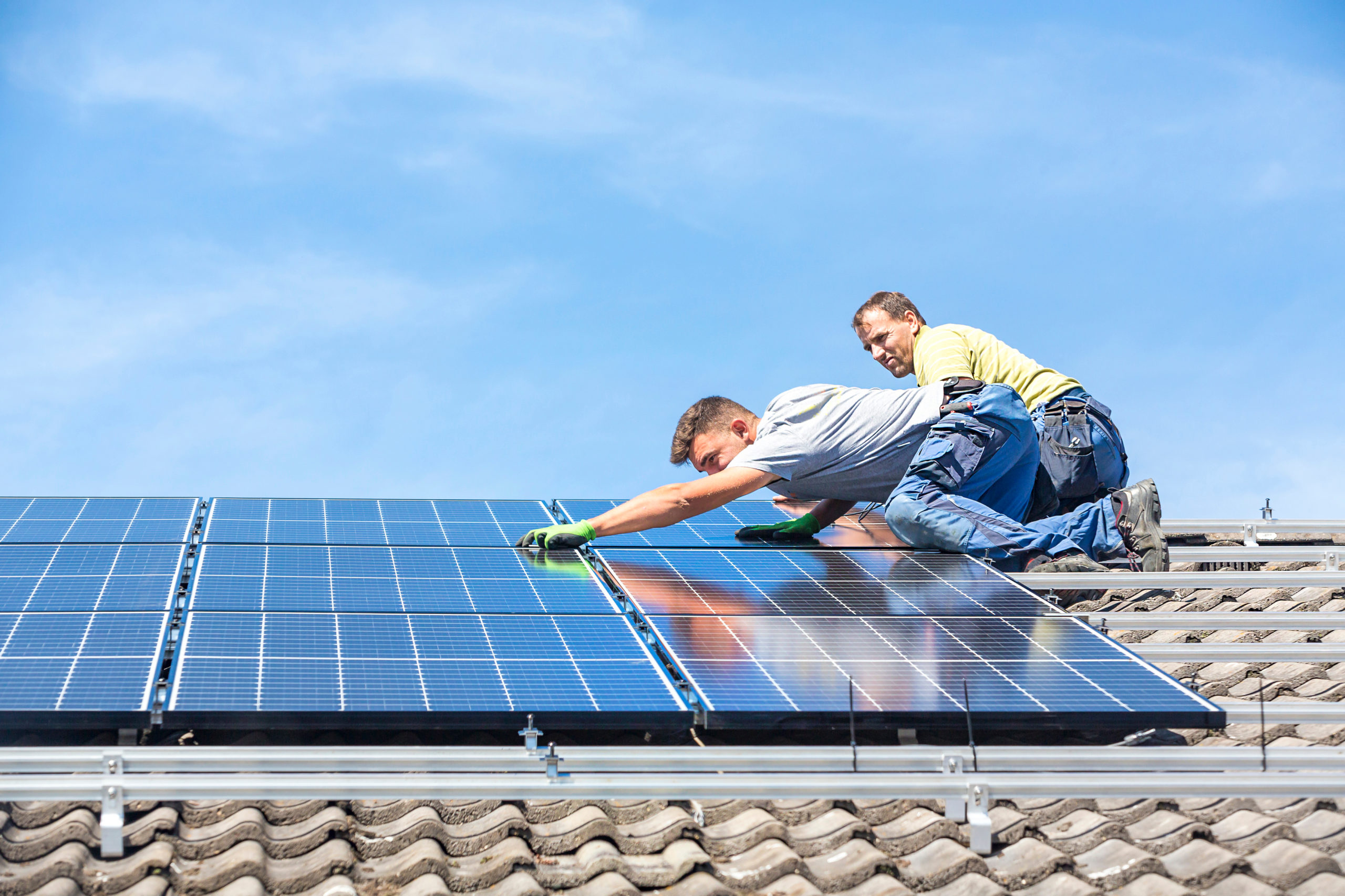 Looking to Install Solar? The advantages are no longer just about going green, as solar will be cheaper for nearly everyone over time. However, such a large opportunity can be overwhelming – how do you get started and choose from the dizzying array of products and installers? Outlined below are some of the best resources to help answer your questions about solar energy and to find the right solar installer for your needs:
1. EnergySage
 EnergySage holds the top spot on the list as it is a one-stop-shop for all things solar. No matter where you stand with solar, EnergySage has the content and tools to cater to your needs. For those simply wanting to learn more, EnergySage has extensive market research and an information database explaining a wide array of topics ranging from the science behind solar, to solar financing, to energy efficiency. For those further along the process and seeking solar installers, EnergySage aggregates multiple solar quotes based on your needs and allows you to price compare while also offering financing options. Another plus is that EnergySage offers for those looking to learn more about solar, energy efficiency, and the financials supporting the switch. 
Pros:

User Friendly, Multi-functional, Most Reputable

Cons:

N/A

Unique Feature:

Best Information Library
2. Solar Power World
https://www.solarpowerworldonline.com/
Solar Power World is a premier solar trade-pub offering thought-leadership, news, product reviews, and more. Perhaps the most valuable of  Solar Power World's resources is their impressively thorough and detailed list of top solar contractors. This list is updated annually and is categorized geographically as well as by service and by market, of which there are many constituencies. Rather than simply providing a list, Solar Power World also hosts supplementary articles and videos about these contractors on their site to provide customers an abundance of information. Solar Power World can be relied on to always have current and salient information.
Pros: News and Media, Product/Service Catalogs
Cons: Less Approachable for Newcomers
Unique Feature: Leading SME Generated Lists and Rankings
3. BuildSolar
BuildSolar, sponsored by Enphase, is powered by BuildZoom's technology and aligns a vast dataset with human expertise to streamline the process of going solar. Rather than having you do the grunt work yourself, BuildSolar connects you with a project consultant who diagnoses your project needs and answers questions upfront, then finds a few reputable installers to meet your specifications. For those uninterested in working with a project consultant, BuildSolar also has premade lists of the best residential solar installers by city. These lists are generated considering "factors like experience, mastery of the trade, and industry accreditations and certifications. We also considered awards and press features as well as other recognitions the firm has received". 
Pros: Personalized Experience, Approachable to newcomers
Cons: Enphase Sponsorship – potential bias and limitations
Unique Feature: Human Project Consultant
4. SolarReviews
https://www.solarreviews.com/solar-panel-reviews
The site provides relevant research in an easily digestible and approachable manner, making it a great resource. SolarReviews provides a very tailored experience, as its list-centric orientation offers several different list options based on whichever criteria may be most important to you. As the name suggests, SolarReviews also benefits from a robust catalog of reviews on everything ranging from companies to panels to prices to equipment, etc.  Extending beyond lists and reviews, SolarReviews also has a great AI solar cost and savings estimator tool.
Pros: Lists and ratings, Consumer Reviews
Cons: No Professional Validation
Unique Feature: User Review Focus
5. Department of Energy
https://www.energy.gov/science-innovation/energy-sources/renewable-energy/solar
The Department of Energy offers invaluable insights into all things solar. With a comprehensive library of information and research for any use case, the Department of Energy provides completely unbiased information and data. A well-kept secret, the Department of Energy publishes every policy, transaction, trend, etc. relating to solar and provides everyone access to this information in a user-friendly manner. The homeowner's guide to going solar is a very approachable tool for those seeking more information about making the switch to solar as it offers a very informative and elegant FAQ segment with many relevant links. 
Pros: Vast datasets, most credible/least biased,
Cons: Less Personalized Experience
Unique Feature: Government-Sponsored, Macro Focus
6. ENF Solar
ENF is a directory site with thousands of listings of manufacturers, installers, sellers, services, and products. ENF is perhaps the largest aggregator of industry players and offers a huge list of global competitors. Solar installers can be found either on a map or in a list format and while the user-interface could use a refresh, it is nonetheless very extensive. ENF does not give quotes on installations nor does it provide the full-stack of resources such as research and educational articles like the others on this list do, but it still remains current with company updates and solar news. 
Pros: Internationally Focused, technical information
Cons: Poor UI, no FAQ or research
Unique Feature: Segmented Directories, detailed information in lists