Hello friends and supporters of Freeing Energy,
All of us here at Freeing Energy are passionate about local-scale electricity generation like residential and commercial solar and battery systems. This segment of clean energy is all too often overlooked and dismissed because, as one renewables exec grid-splained to me, "listen, I'm all for environmentally-minded folks wanting to put solar on their roofs if it makes them feel like they are doing their part but the fact is that large-scale systems are just plain cheaper."
(scroll down if you want to skip the opening letter and get right to the news)
The myth of small-scale solar and batteries being too expensive
This bigger-is-always-cheaper thinking is a common argument against more aggressive support for local energy but it is based on a false comparison. Yes, if you are an electric utility, then large scale solar farms do cost less than rooftop systems. But if you are a homeowner, or local business, the cost comparison makes no sense at all. As my podcast guest John Farrell  likes to say, rooftop solar and utility-scale solar compete in entirely different markets (John's podcast). No matter how much our utility saves on their giant solar farms, very few of us will ever see a reduction in our electric bill because of it.
But, for just a moment, let's go with the argument that we are directly comparing costs. Here is what the National Renewable Laboratory (NREL) tells us about current costs of various sized systems: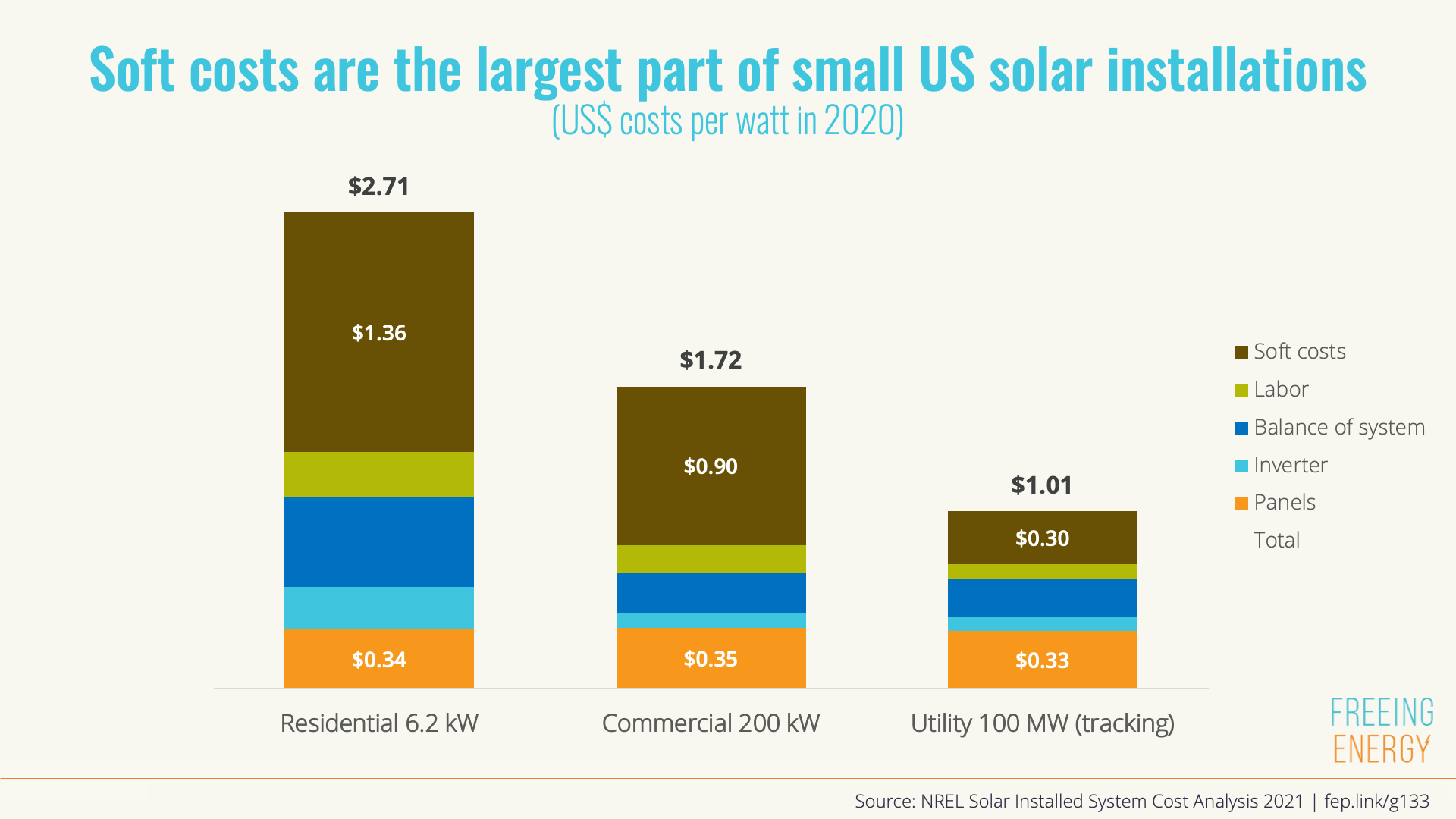 You can immediately see that panels are more or less the same cost. Even inverters and labor aren't all that different between residential and utility-scale systems. What is it that makes local energy like residential and commercial cost so much more on an apples-to-apple basis? It's called soft costs and these are the parts of local energy that are "just the cost of doing business." Unfortunately, most of these soft costs are bureaucratic line items like permitting, interconnection, and inspections. And, these high costs are a distinctly US problem.
If you want to see the future of local energy and understand how these soft costs can be eradicated, you just need to look at Australia. In 2020, the cost of building rooftop solar there was an astonishing low $1.10 in US dollars! How can Australia be so much cheaper?? Well, it has nothing to do with their sunny skies. All these costs are in kilowatts which describes the size of the rooftop system and have nothing to do with how much sun one region gets compared to another. And, it's not specialized parts–Australia's systems use many of the same vendors and parts. They still require the labor of people climbing on roofs to install panels. So, what is Australia doing differently, and how is their local energy only slightly more expensive than giant utility scale solar farms (per kilowatt)? The country's government and leadership streamlined the process of getting solar approved and inspected. That's the main difference.
Fortunately, the US is taking some big steps to close the gap on the cost of local energy. The industry news is abuzz about a new system called SolarAPP+ which is a software permitting system created by RMI, NREL, and a few pioneering local governments. While there are still only a handful of local governments rolling this out at the moment, it is on its way to becoming a revolution that will reinvent the permitting process and slash the soft costs of local energy like rooftop solar.
As systems like SolarAPP+ join the trends of ever-decreasing costs for solar panels, batteries, and inverters, local energy will become so cost competitive that even utilities will be embracing it.
Cheers,
Bill Nussey and the Freeing Energy Team
CLEAN ENERGY NEWS FROM JULY 2021
New SolarAPP+ streamlines solar permitting process. In the US, residential solar costs an average of $3.30/watt compared with $1.10/watt in Australia. A big part of this difference in price is due to a long, fragmented, and unstandardized permitting process in the US, which cost homeowners an estimated $16 million in wasted energy last year alone. A new application called SolarAPP+, developed by NREL, RMI, and other industry leaders, will cut the average permit processing time from five days to less than an hour. It's projected to incentivize new installations and save homeowners money. (RMI)
Cumulative EVs sold in the US. According to EVAdoption, the US will surpass 2 million total EVs sold this month. This milestone is more than 13 years in the making, with Tesla's first Roadster making an appearance in February of 2008. But the US is still far behind in EV sales compared with most European countries and China. However, with a growing number of EV models available on the market, EV sales are expected to increase significantly in the coming years. If you're interested in learning more about electric vehicles, check out our Freeing Energy Podcast episode with Loren McDonald where we discuss Ford's all new electric F150 and how it has revolutionized the EV market. (EVAdoption)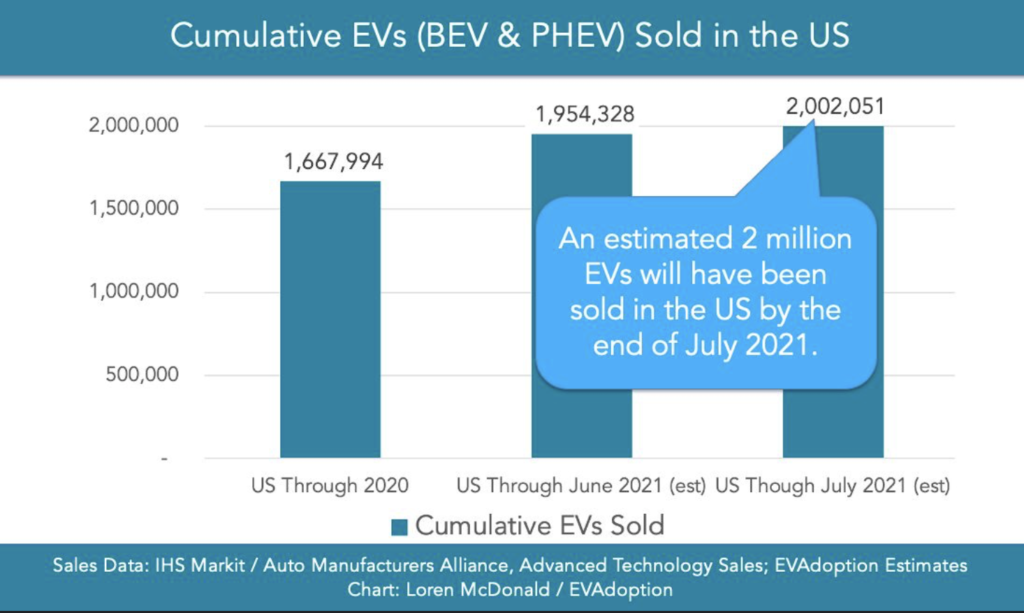 Marginalized American communities are paying the price for "green energy" in Europe. Many low-income communities in the American south are suffering from air and noise pollution caused by biomass production plants that turn trees into small wooden pellets. These pellets are designed to be burned in biomass power plants but, in a surprising twist, the largest market for American-made wood pellets happens to be in Europe. The reason for this mass export is Europe's Renewable Energy Directive (RED), which classifies burning wood to generate electricity as a renewable source and a means to curb greenhouse gas emissions. But under the UN's method of measuring global carbon emissions, the emissions from burning biomass are calculated where the trees are cut down, not where the wood pellets are burned. So, Europe is not reducing emissions by burning American trees, it's just outsourcing them to the US. (CNN)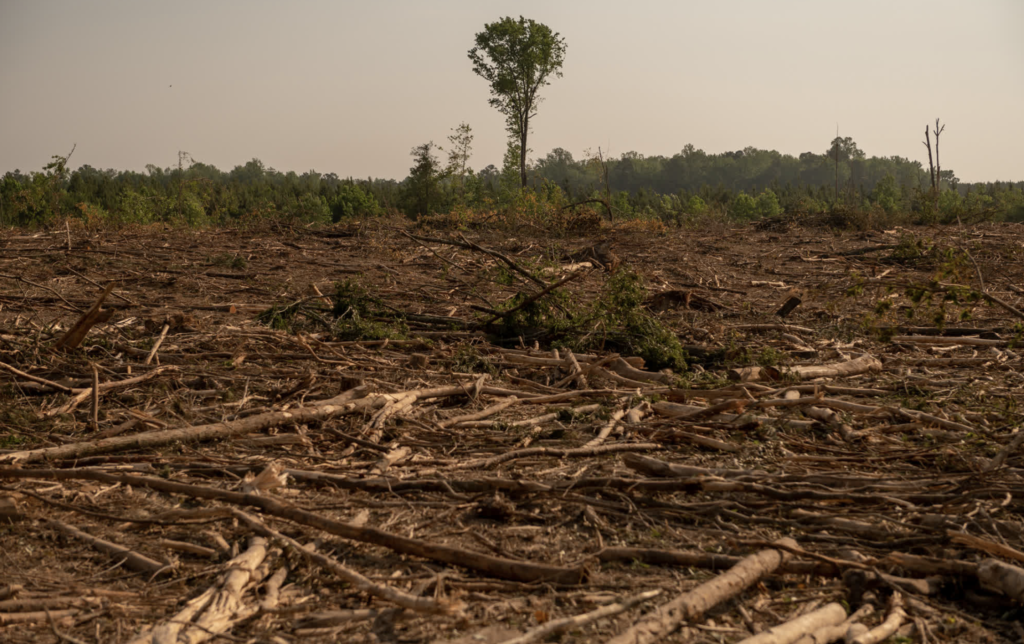 Can smart inverters keep the grid balance? Nearly all the residential inverters that power homes today are passive devices. While they offer cost benefits to homeowners, they do little to help the larger grid. National Grid, Sunnova,and SolarEdge want to change this. They are tapping into the inherent intelligence in nearly all modern inverters and aggregating their smarts and electricity controls to improve the grid for everyone. For instance, a swarm of otherwise passive inverters can be reprogrammed to take an active role in the grid and help with things like keeping voltage in tighter ranges and balancing grid circuits. (Canary Media)
Oregon wildfire leaves millions in California without power. The Bootleg fire in southern Oregon knocked out power lines carrying approximately 48,000 megawatts, enough to power millions of homes, from the Pacific Northwest to California, leaving many in the Golden State without power amid triple digit temperatures. At the time the fire first appeared, California's grid operator had already requested that customers avoid using large appliances to reduce the grid load. As the situation became more urgent, the Governor of California, Gavin Newsom, issued an emergency proclamation allowing commercial and industrial users to tap into their highly pollutant back-up sources of power, such as diesel generators and natural gas-fired plants. (The Oregonian)
Grid software for small utilities with clean energy ambitions. Camus Energy has designed an advanced distribution management system (ADMS) to help give small utilities more visibility and control over their distributed energy resources (DERs), including solar panels, batteries, inverters, and EV chargers. Camus' dashboard enables its customers to pick and choose what DERs to shift or shed energy use from. This will allow small utilities to better mitigate peak electricity demands or store solar power in batteries for later use. Insights from this software will allow local, clean energy grids to sync up their DERs and better manage voltage and power flow fluctuations that might otherwise cause grid failures. (Canary Media)
More Headlines
CATL claims to have made sodium-ion batteries a commercial reality, PV Magazine (read here)
Emerson acquisition of 7AC propels NREL HVAC technology to market, NREL (read here)
Acumen closes $58 million Impact Fund, the first to drive climate adaption for smallholder farmers, Acumen (read here)
Tokyo's Olympic medals were made from 78,985 tons of recycled electronic devices, Insider (read here)
Our latest podcasts
Subscribe to follow us on popular podcast platforms:
Podcast #063– Bill Nussey: The vision behind Freeing Energy and lessons learned from 3 clean energy entrepreneurs.

In this episode, host Sam Easterby talks with entrepreneur and founder of the Freeing Energy Project, Bill Nussey, who shares why the local energy approach will reshape the transition to clean renewable electricity and shares lessons learned from three inspiring clean energy entrepreneurs interviewed in the past year.
Podcast #062 – Loren McDonald: Will Ford's new EV disrupt the grid?

Host Bill Nussey talks with Loren McDonald, founder of EV Adoption and leading consultant in the electric vehicle arena. Loren and Bill take a drive through the unexpected twists and turns that EVs will face in reshaping our electric grid. With hundreds of billions being invested, the implications of electric vehicles goes so much further than cleaner transportation.