Hello friends and supporters of Freeing Energy,
The February snowpocalypse outage in Texas kicked off the year with a stark reminder that the grids we depend on so deeply are not as rock solid as we want to believe.
As the summer heats up across the US, the country's grids are facing a slew of new weather-related threats. The Northwest's record breaking temperatures strained grids as those lucky enough to have air conditioners were running them full tilt. California and Texas utilities are asking customers to reduce their electricity consumption to avoid rolling blackouts. Severe droughts are threatening to spark a particularly damaging wildfire season in California, along with the associated outages, both unplanned and utility-initiated Public Safety Shut Offs.
On top of all this looms another growing weather-related threat… droughts are threatening to impede or even shutdown power plants that depend on water for cooling. Most people are surprised to learn that power plants use more freshwater in the US than even agriculture. Hundreds of natural gas, coal, and nuclear power plants in the US require enormous quantities of water to cool them and keep them from overheating. Hydropower dams also depend on the availability of water and with 33% of California suffering from "exceptional drought" conditions, hydropower output has fallen sharply. According to the EIA, "In the first four months of 2021, hydroelectric generation in California was 37% less than in the same four months in 2020 and 71% less than during those months in 2019."
These growing threats to traditional power plants that supply the majority of electricity for our grids offer one more incentive for the country to switch to solar and wind as quickly as possible. And, of course, locally generated solar electricity coupled with batteries offers one of the most reliable mechanisms for ensuring homes and buildings never lose power, even as heatwaves and droughts push the grid to its breaking point.
Cheers,
Bill Nussey and the Freeing Energy Team
More news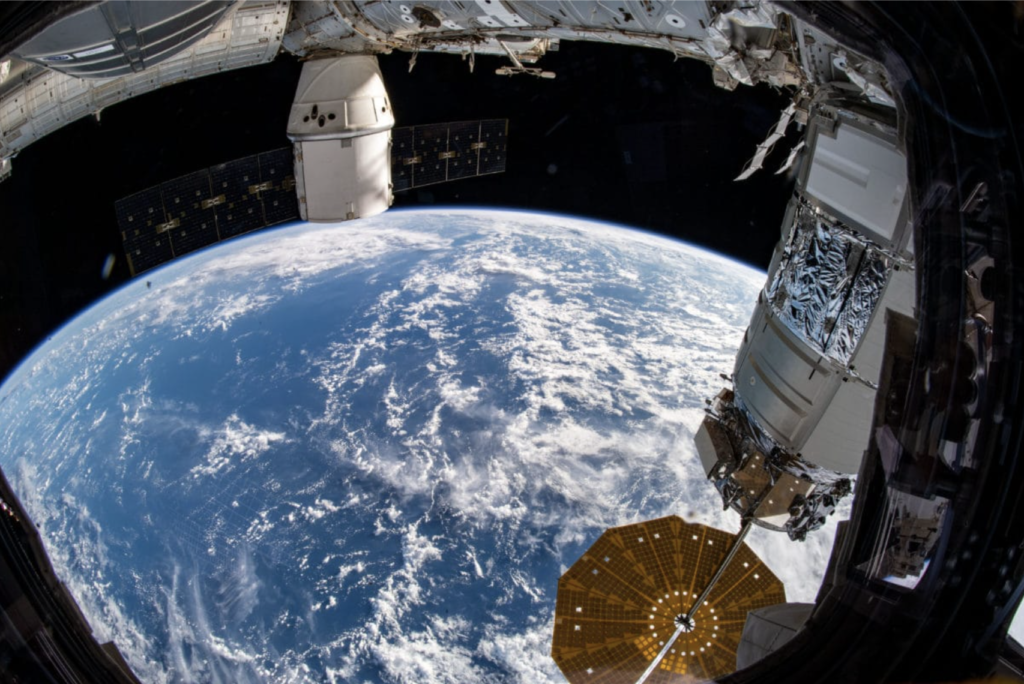 Solar Market Eclipses 100 Gigawatts. The U.S. solar industry reached a significant milestone this year as its total installed solar capacity surpassed 100 GW for the first time. A strong Q1 brought increases across the board, with a record increase in utility-scale solar and strong increases in the residential sector. Wood Mackenzie predicts total installed solar capacity to hit 250 GW by 2026, due in no small part to the Solar Investment Tax Credit driving growth. Recent supply chain issues have increased costs and stifled growth somewhat, but the long-term outlook for solar in the U.S. looks bright. (SEIA)
NASA is rolling out #localenergy into space. In 2000, the International Space Station was outfitted with solar panels that were expected to function for 15 years. Last month, five years later than the end of their designated service life, these panels were replaced as newer rollout arrays were installed on a joint walk by NASA and the European Space Agency. The station's capacity increased by over 120 kW thanks to the new arrays. (PV Magazine)
Severe heat, drought pack dual threat to power plants. Though often taken for granted, freshwater plays a crucial role in fuel-based thermal power plants. A steady supply of water is necessary for things like coal, natural gas and nuclear generation — where it cools the steam that drives turbines — as well as for hydroelectric generation, a key source of power for the western US. In fact, the power plants use more water in the US than agriculture! Recent extreme weather conditions have complicated the energy situation in southwestern states like Texas and California, where a combination of record-breaking temperatures continue and worsening droughts combine to strain grids to their breaking points. (E&E News)
Can electric pickup trucks save the grid in Texas? Electric pickup trucks have not yet hit the streets, but they are already changing the way people think about distributed energy storage. Putting large batteries into homes across the US. will have obvious immediate implications to the grid, but eventual widespread adoption could turn the entire industry on its head. Texas, a frequent topic in discussions regarding grid reliability, seems to be a tailor-made testing ground for this new technology thanks to its massive share of pickup drivers, its burgeoning electric vehicle industry, and, unfortunately, its sheer need for a grid overhaul. In this analysis, Rocky Mountain Institute breaks down the effects that these new pickups could have on the state. (RMI)
Holy Grail raises $2.7M seed fund to create modular carbon capture devices. It is still unclear what the first mainstream carbon capture technology will look like, or even through what mechanism it will work. Most people picture hulking, energy-intensive plants that capture the carbon shortly after it's released by coal or natural gas plants, but two-year-old startup Holy Grail has envisioned a different future, one in which small, modular devices suck carbon directly out of the air. The company has attracted a range of investors, with a recent $2.7M seed fund powering them through a lengthy testing and development phase. Several patents are still pending and most of the final details still need to be worked out, but Holy Grail's outside-the-box thinking represents one of the many approaches needed to solve a problem as multifaceted as carbon capture. (Tech Crunch)
IKEA Foundation and The Rockefeller Foundation join forces. The IKEA Foundation and the Rockefeller Foundation are aiming to bring power to billions of people worldwide with unreliable access to electricity. The two groups have combined funds to create a $1 billion global platform that seeks to set up sources of distributed renewable energy around the globe, providing clean power to populations that have historically been forced to rely on inefficient, unreliable, and pollution-heavy methods of generation. Governments often face a funding hurdle when trying to transition to cleaner and more reliable energy, so platforms like this are instrumental in streamlining and scaling distributed energy projects. (Rockefeller Foundation)
PG&E deploys microgrid to protect high fire-threat area. Microgrids provide a clean solution for California's wildfire woes, and it appears that Pacific Gas & Electric (PG&E) is finally ready to get on board. PG&E has begun the process of commissioning hybrid renewable microgrids to replace overhead distribution lines in High Fire-Threat Districts (HFTDs), which will reduce the risk of transmission issues during events such as wildfires. The first of these microgrids will serve customers in an HFTD outside of Yosemite National Park and includes a lithium ferro phosphate storage system. (PV Magazine)
More Headlines
Import action ratchets up risks for U.S. solar companies, PV Magazine (read here)
DOE awards $9.5 million to support clean energy innovation and commercialization across America. (read here)
Who is Morris Chang, and why does everyone want to be him? by Steve LeVine in Medium (read here)
Why the Ford F-150 Lightning is the Most Important EV ever, by Loren McDonald in evadoption (read here)
Our latest podcasts
Subscribe to follow us on popular podcast platforms:
Podcast #060- Jemma Green: Will peer-to-peer electricity trading unlock local energy and transform the grid?

In this episode, Freeing Energy founder Bill Nussey and Dr. Jemma Green, Co-founder and Executive Chairman of Australian-based Power Ledger, take us on an illuminating journey into emerging peer-to-peer electricity trading business models, where P2P pilot programs are proving themselves and how distributed ledger technologies like blockchain are helping to securely and accurately track local energy.
Podcast #061 – Garrett Nilsen: The Department of Energy may be the best way to fund energy tech startups that no one knows about.

Host Bill Nussey talks with Garrett Nilsen, the Deputy Director of the Solar Industry Technologies Office in the US Department of Energy, about the amazing and enormously practical scope and scale of DOE work across the energy landscape. Garrett explains how innovators and entrepreneurs can tap into vast resources to help vet, test, fund, pilot, and even commercialize the energy technologies shaping our future.