We read through all the clean energy news in September, pulled out the most interesting articles, and boiled them down for you below.
Last month brought some of the biggest headlines on our road to a clean energy future: General Electric, the company that built America's first-ever AC coal plant, announced that they were leaving the coal industry in favor of more sustainable generation sources. We also learned some exciting things about the financials of owning an electric car and the future of American-made solar cells.
After more than a decade, the US is once again home to a brand new vertically integrated solar manufacturing company. Violet Power's Charlie Gay, sat down with Bill to discuss his company's goal of re-establishing the United States as the leader in large scale, innovative solar manufacturing.
Enjoy!
GE to stop producing coal-fired power plants. General Electric opened the first AC coal-fired power plant in the United States in 1902 and spent the following century becoming a leader in manufacturing these plants both in the United States and worldwide. Last month, however, GE announced that they're leaving coal behind and looking ahead to newer, cheaper, and cleaner methods of electricity generation. After fulfilling their existing obligations in the coal business, it seems that GE will look to bolster its existing nuclear and wind divisions. (The Hill)
Consumer Reports confirms EV owners spend half as much on maintenance. Because most of a vehicle's maintenance costs are incurred after it's been on the road for a while, it has been difficult to assess the true cost of owning an electric vehicle. Now that EVs have been on the road for a few years and a much larger sample size exists, product testing firm Consumer Reports has determined that drivers who ditch internal combustion vehicles can expect to save an average of 50% on maintenance costs. While great for everyday consumers, this should also really appeal to companies that maintain large corporate fleets; vehicles are usually retired early to avoid maintenance costs. (Clean Technica)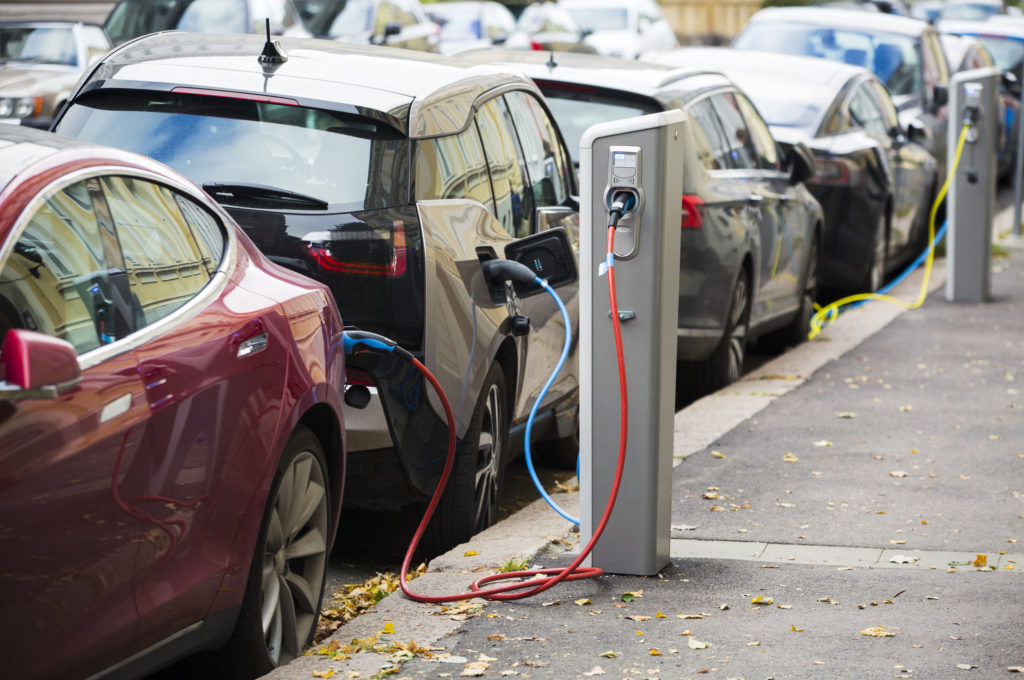 Damaged transmission towers slow hurricane Laura recovery. One of the biggest challenges of recovering from a hurricane is repairing the damage to energy infrastructure. In the aftermath of hurricane Laura, which made landfall in late August, utilities scrambled to restore power to the southeastern United States. The process left many without power for days as the region's transmission towers, massive 40,000-pound behemoths, required significant repairs. (Daily Energy Insider)
Spotify CEO backs Tesla rival after pledging to invest over $1 billion in European 'moonshots'. Daniel Ek, founder and CEO of Spotify, is attempting to light the spark and ignite the European tech market. Ek recently pledged over $1 billion (almost a third of his net worth) into European startups in an attempt to make the continent a more appealing place for entrepreneurs to lay their roots. One such company is Northvolt, a Swedish battery firm and competitive battery manufacturer of Tesla. Though only four years old, Northvolt hopes to create the world's cleanest lithium ion battery and power the many electric vehicle models that are now being built throughout Europe. (CNBC)
Chinese PV industry brief: 1 GW of distributed solar came online in August. A report from China's National Energy Administration last month indicates that over 1 GW of small-scale distributed solar capacity came online in China during the month of August. This amounts to over 1/4 of the total capacity brought online in China this year so far. (PV Magazine)
Violet Power to offer 50-year solar panel warranty with US-made IBC technology. Washington-based solar cell manufacturer Violet Power recently announced plans to produce high-efficiency, durable solar cells and panels backed by a 50-year warranty. The company's confidence in their product is apparent, as the aforementioned warranty is triple the current industry average and 20 years longer than the nearest competitor. (PV Tech)
Our latest podcasts
Subscribe to follow us on popular podcast platforms:
Podcast #042 – Charlie Gay: How can the U.S. re-establish leadership in solar manufacturing?

Once the leader in the technology and manufacturing of solar products, the US lost that lead to China. But, if one company's vision is realized, the US can again lead in this critical industry. FEP catches up with Charlie Gay, solar industry legend and CEO of startup Violet Power. With a game-changing approach that almost cuts the cost of generating solar energy in half, Violet Power is poised to re-establish world-class solar manufacturing leadership in the US where the technology was firstborn.