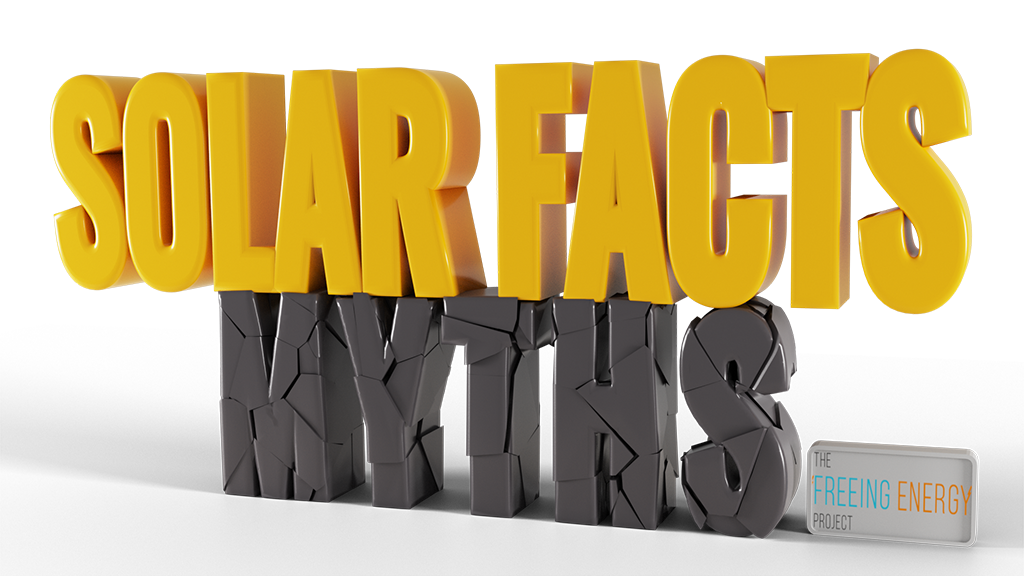 Solar needs subsidies to survive.

Solar energy is diffuse and requires too much land.

Rooftop solar will raise prices on low-income families.

Retired solar panels will overrun our landfills.
Solar has a list of genuine challenges but there is an even longer list of myths and misunderstandings floating around.
Now you can drink your morning coffee and do solar myth-busting all at the same time.
Bill and the Freeing Energy team have authored a series of heavily researched, data-first articles addressing many of the most widespread myths. To make it easy and digestible, we've organized it into a four-week email series that you can sign up for below. We'll give you both sides of the argument so you can decide whether each concern is a solar reality or just a myth.
[yikes-mailchimp form="8″]
(we'll never share your info and you can stop the series at any time).
As a sneak peek, here are some of the questions you'll be seeing in your inbox every few days.
Coal and natural gas are a lot cheaper than solar
Rooftop solar shifts grid costs onto low-income households
Solar uses too much land
Solar's land use will crowd out farmland
Fossil fuel power plants use much less land than solar
Retired solar panels will overflow future landfills
Manufacturing enough solar panels will create a supply chain and environmental nightmare
Solar only survives because of subsidies
Solar panels are full of toxic materials like cadmium and lead
The intermittency of solar raises the cost of the grid