Freeing Energy is on Facebook! The Freeing Energy Project is now available on Facebook. And, thanks to a little bit of social marketing, we already have almost 100,000 followers. The level of interest is amazing! If you'd like to see our updates in your Facebook feed, just click below:
The world reaches 1,000 gigawatts of wind and solar power.  A single nuclear power plant has 1 gigawatt. So, when the sun is shining and the wind is blowing, fuel-free energy from the sun and wind can equal 1,000 nuclear plants. It took decades to hit this milestone but experts predict we will double it in less than 5 years, and at a fraction of the cost (Bloomberg New Energy Finance).
California is about to commit to 100% clean energy by 2045. The world's fifth largest economy is waiting on the governor's signature to make the biggest clean energy commitment of any government in the world (Vox).
"Big oil asks the government to protect it from climate change."  Worsening weather patterns threaten coastal refineries across the Texas Gulf Coast. A severe hurricane could impact gasoline availability throughout the country and the oil companies are getting government help protecting their facilities (this title wins the award for most provocative – LOL)(AP News).
Wind energy is now at 2 cents per kilowatt-hour. The Department of Energy (DOE) recently published a report that wind farms are now delivering energy at 2 cents/kWh, solidifying clean energy's place as the least expensive way to generate electricity.
Facebook commits to 100% clean energy by 2020. Even in the absence of U.S. federal policy, U.S. regions and companies are pushing clean energy aggressively. Facebook's recent commitment to 100% clean energy is just a few years is particularly aggressive (Greentech Media). 
August Posts from the Freeing Energy Project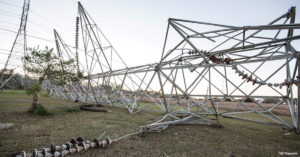 Puerto Rico shines a bright light on the shortcomings of the world's electricity infrastructure
The world's grids face four huge problems. Puerto Rico is a case study for all of them.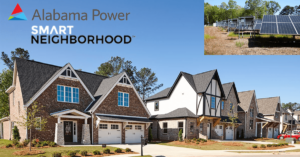 Microgrid powered neighborhoods are a real thing – how can we get more of them?
Imagine a neighborhood powered entirely by local energy. It turns out that this is already a reality. The challenge is getting a lot more of them (read more).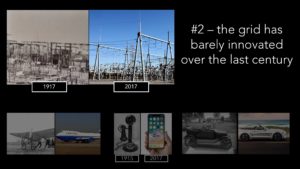 Help wanted: the clean energy industry could really use the skills of tech executives
A recent presentation by Bill Nussey to a group of tech execs. It's both a primer on clean energy and a call to action by people outside the industry (read more).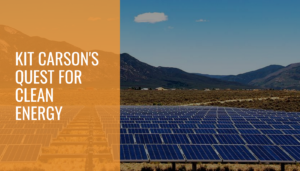 A battle for clean energy: the Kit Carson coop story
A small rural community in New Mexico was the location of one of the most important battles in the war for clean energy. See how the visionary team ultimately triumphed and delivered lower prices and clean energy all at the same time (read more).