Every month, we sift through hundreds of news items and research reports about clean, renewable energy and deliver the best ones directly to your inbox.
Eight big takeaways from the most important energy chart of the year. The Lawrence Livermore National Laboratory's annual energy flowcharts provide a robust picture of where energy in the US comes from and where it ultimately goes. The total amount of energy produced in the US actually dropped by 1% between 2018 and 2019, but the amount of energy used remained the same. This is due to a phenomenon known as rejected energy, something that the LLNL flowchart (and this article) illustrates well. Fortunately, a shift to clean energy will drastically reduce the amount of energy that ultimately ends up going to waste each year. (Electrek)
106,000 American clean energy jobs were lost in March. As the effects of COVID-19 continue to ripple through the global economy, the US clean energy sector saw a major contraction in March. The steady growth of industries involved in clean energy in recent years is now in jeopardy; last month alone erased all of the growth in 2019. An analysis by E2 argues that the US government needs to take action in order to help the clean energy sector continue to grow, as rebuilding America's energy infrastructure is a goal that we can't afford to delay. (PV Magazine / Cleantechnica)
13 photos reveal the epic oil glut in new proportions. Anyone who has recently visited a gas pump knows that something is afoot in the oil industry, but last month the residents of Southern California got a first-hand look at at the main factor driving low fuel costs: a massive excess of crude oil. 27 oil tankers dropped anchor off of Long Beach in late April, carrying more than 20 million barrels of crude oil. Due to a massive dip in oil demand, storage is rapidly filling and oil producers are unwilling to eat the cost of ceasing production. The excess oil, with nowhere to go, will continue to sit idle on tankers throughout the world until demand rises or production slows. (Business Insider)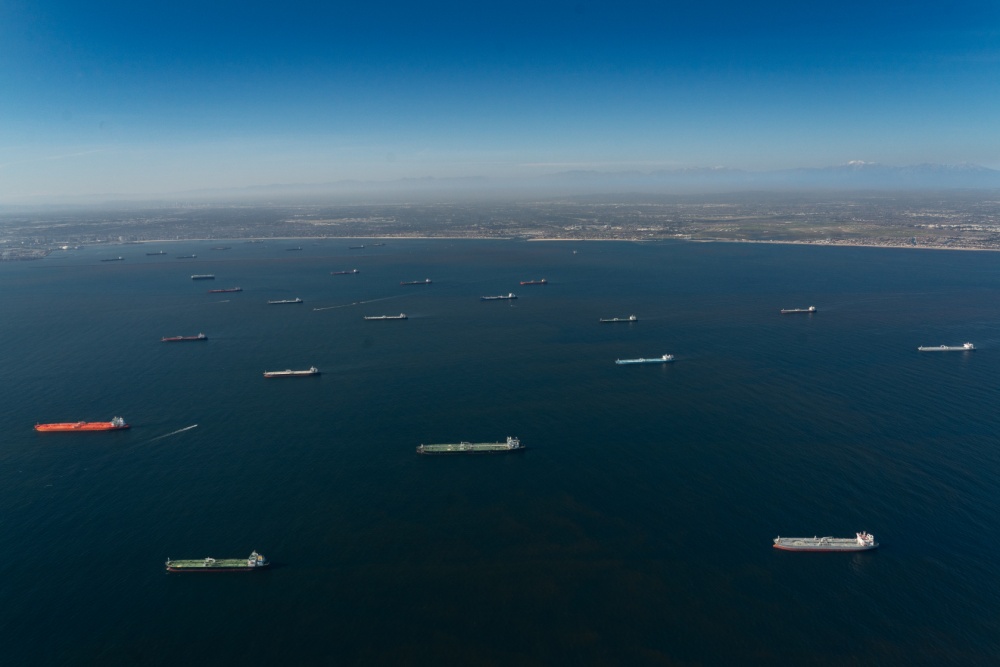 Utility-scale renewables top coal for the first quarter of 2020. In virtually every metric imaginable, coal had a very disappointing three months to start 2020. Both February and March saw renewables edge out coal in monthly energy production, a feat that has only happened once before. Never before have wind, solar, and hydropower together produced more energy than coal in a single quarter. Energy use this quarter was understandably low, but renewable generation stayed consistent; it was coal production that took the hit of a smaller energy demand. As always, coal finds itself on the chopping block for one major reason: renewables are just too cheap. (IEEFA / PV Magazine)
Researchers develop solar cell with 47.1% efficiency. A group of researchers from the US Department of Energy's National Renewable Energy Laboratory (NREL) have created a six-junction III-V solar cell capable of achieving 39.2% efficiency when used under one sun concentration and 47.1% when used in concentrator photovoltaic systems. The cell is made of 140 layers of various III-V compounds, alloys so expensive that their use is normally relegated to "niche" applications, as PV-Magazine puts it. (PV Magazine)
One of the largest grids in the US could be 95% renewable by 2050. Marc Perez, a former guest of the Freeing Energy Podcast, has helped Minnesota Solar Pathways put together an action plan for the Midcontinent Independent System Operator (MISO) energy grid, one of the largest in the US. The plan lays out both short-term and long-term milestones with the ultimate goal of achieving 95% renewables at $0.035/kWh for its 42 million customers by 2050. (MN Solar Pathways)
Abu Dhabi's 1.5 GW tender draws world record low solar bid. Bids for one of the largest solar projects ever conceived is also the lowest price ever offered for solar. French energy group EDF and Chinese solar company JinkoPower joined forces to offer a jaw-dropping 1.35 cents ($0.0135) per kilowatt hour! (PV Magazine)
February articles from the Freeing Energy Project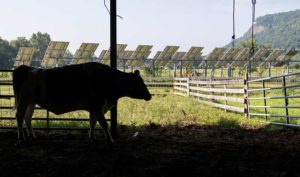 When it comes to land impact, what energy source has the smallest footprint?
Clean-energy critics often compare the land usage of solar/wind farms with that of traditional power plants. When considering all of the factors, which method of generation actually requires the most  land to operate? (read more)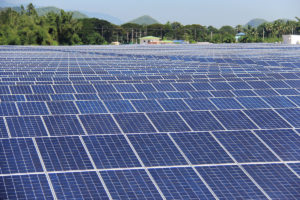 Introducing our Myths of Solar series!
Solar has a list of genuine challenges, but there is an even longer list of myths and misunderstandings floating around. We've looked at the data and compiled our analysis into a 4-week email series breaking down popular solar myths.  (read more)
Our latest podcasts
Subscribe to follow us on popular podcast platforms:
Podcast #036 – Joshua Rhodes: How will massive new data sets and some rational thinking shape the future of clean local energy?

Join us for a fascinating dive into how data is unleashing new business models, spurring innovation, and reducing risk with special guest, Joshua Rhodes from the University of Texas in Austin. This rock climbing, mountain biking academic with some serious chops in advanced mathematics, engineering, economics, and architecture shares insights on how rational, thoughtful, market-based thinking is shaping a bright new energy future.
Podcast #037 – Laura Sartore: What happens when we ditch panels and let our roofs, walls and windows make affordable solar directly?

There is a revolution in clean local energy coming fast and it's a good bet that you'll never even see it. Building Integrated Photovoltaics,  or BIPV, ditches the notion of black rectangular panels and instead transforms your house or building into a solar power generator.
Listen in as Laura Sartore, the CEO of Italian module equipment firm, Ecoprogetti, shares how her firm is blending engineering, aesthetics, and automation for BIPV. Her firm is revolutionizing local energy, not just by making solar power beautiful and affordable at the same time, but also making equipment that is designed to let companies manufacture solar panels in their own regions and countries everywhere in the world.