Every month, we sift through hundreds of news items and research reports about clean, renewable energy and deliver the best ones directly to your inbox.
The global coal fleet shrank for the first time on record in 2020. For the first time ever, the world has experienced a six-month stretch in which more coal capacity was retired than commissioned. Between January 1st and June 30st, 18.3 GW of coal-fired capacity entered operation and 21.2 GW was decommissioned, creating a net decline of 2.9 GW through the first half of the year. The EU's stringent regulations drove most of the decline, while China continued to lead the world in new coal capacity. (Carbon Brief)
U.S. solar plant backed by over $700 million in government loans goes bust. A large Nevada solar plant owned by Tonopah Solar Energy LLC recently filed for bankruptcy, casting more shadows on concentrated solar power (CSP). The plant, which received a $737 million dollar Department of Energy loan almost a decade ago, still owes over $400 million. Already drawing ire from government officials, this failure is certain to provide fodder for anti-renewable politicians and interest groups. (Reuters)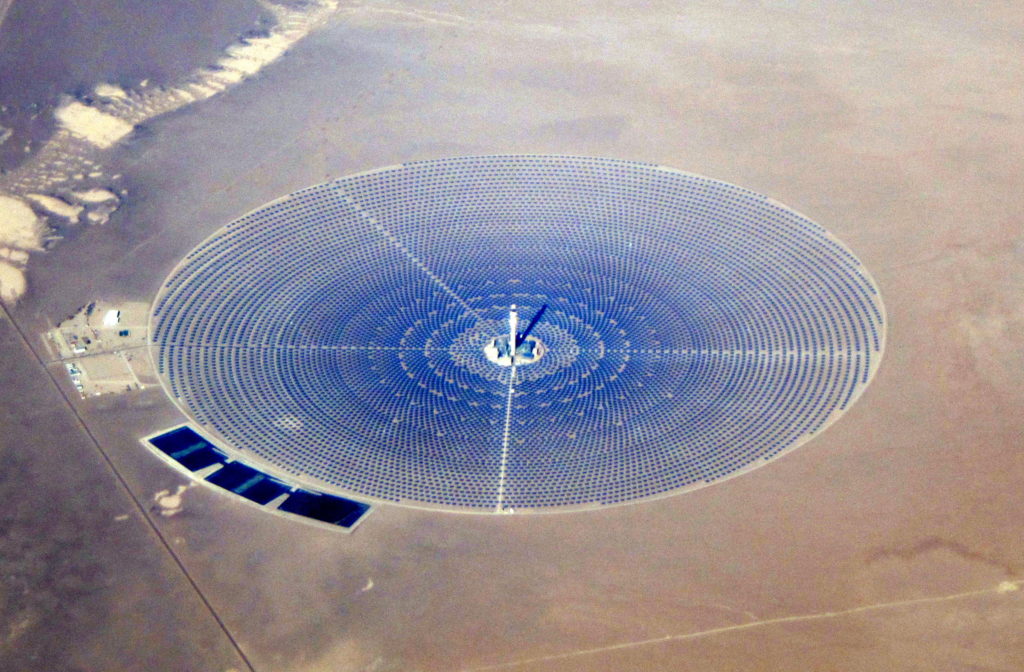 SK Innovation will collaborate with John Goodenough on solid-state batteries. South Korean battery manufacturer SK Innovation and Nobel Prize winner John Goodenough are joining forces to create a revolutionary solid-state lithium-metal battery. Goodenough, considered the father of lithium-ion batteries, hopes to usher the world into a future powered by batteries that are safer, more powerful, and – perhaps most importantly – cheaper. By partnering with SK Innovation, he hopes to perfect a unique gel-polymer electrolyte system capable of doing just that. (CleanTechnica)
US commercial rooftops hold 145 Gigawatts of untapped solar potential. Despite the fact that 70% of commercial buildings in the U.S. are viable candidates for on-site solar generation, only 3.5% take advantage of it according to energy research firm Wood Mackenzie. This unused potential adds up to 145 Gigawatts of solar capacity, almost twice the amount that the U.S. currently generates. Despite growing adoption in the residential and utility sectors, commercial solar has lagged behind due to "major logistical and financial challenges for businesses". (Yale Environment 360)
Petra Nova carbon capture project stalls with cheap oil. When oil prices sit at over $100 a barrel, any project that helps get it out of the ground seems like a good investment. This was one of the main drivers behind Petra Nova, the only carbon capture project in the U.S. The project captured CO2 emissions from NRG's W.A. Parish Generating Station and used it to boost oil extraction in the nearby West Ranch oil field. Not only has falling oil prices undercut the project's financial viability, but it has also become clear that the project, which has been plagued by outages, isn't quite as clean as has been touted. (Energy and Policy)
California begins rolling blackouts after the first Stage 3 emergency since 2001. Electricity usage surged in California last month as residents tried to keep cool in the face of record-breaking heatwaves. State energy officials took steps to urge residents to use less power throughout the day, but the state was forced to declare a Stage 3 emergency, meaning electricity demand had officially eclipsed supply. To fix this, utilities were forced to temporarily cut power across the state for over 2 hours, taking 1000 Megawatts out of service. (LA Times)
Clean energy by the numbers
Solar and wind use 250 times less water than coal and nuclear plants: With so much talk around carbon emissions, people often forget another environmental impact of electricity generation: water use. See our findings here.