Embattled EPA head, Scott Pruitt, resigns. He made waves rolling back environmental regulations but it was ethical lapses that got him ousted. The 13 federal inquiries into his spending and management practices overshadowed his success at reversing dozens of environmental regulations. New EPA head, Andrew Wheeler, is likely to continue Pruitt's policies but will avoid making himself an easy target (Fox News).
Does nuclear power help or hurt U.S. national security? 90% of the fuel for U.S. nuclear power plants comes from foreign countries including China and Russia. This fact complicates the argument that nuclear power is critical for national security. The U.S. Commerce Department is taking a hard look at whether nuclear helps or hurts national security (U.S. Commerce Dept).
Hoover Dam as a giant battery? Experts are looking at the Hoover Dam as a potential source of "pumped storage." Excess power from intermittent solar and wind plants can be used to pump downstream water back behind the dam. This has the potential to create one of the largest "batteries" in the world (New York Times).
First glimpse of Tesla's grid controller. The island nation of Somoa continues to ramp up its use of Tesla's solar and battery solutions. It's also the first public glimpse of Tesla's Grid Controller – a suite of products designed to balance and cost optimize a sophisticated, geographically diverse grid (CleanTechnica).
The hottest recorded month on earth. July saw the hottest month in earth's history. This measurement took place in Death Valley where average temperatures, including both day and night, hit 108.1 degrees across the month.
July Posts from the Freeing Energy Project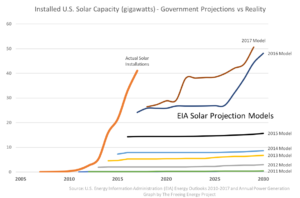 The U.S. government is really bad at predicting the growth in solar
Year after year, the U.S. Energy Information Association (EIA) has underestimated the growth of solar.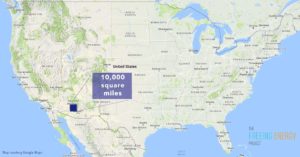 How much solar would it take to power the U.S.?
Critics claim that there simply isn't enough land in the U.S. for solar to power the country. Some quick math pierces this myth and shows just how little solar it would take to power the U.S. (read more).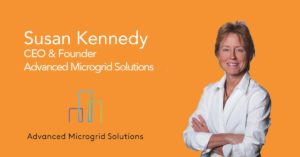 An interview with Susan Kennedy, CEO of Advanced Microgrid Solutions (AMS)
If you want to understand the future of microgrids, you should start by asking Susan Kennedy, the CEO of Advanced Microgrid Solutions (AMS) (read more).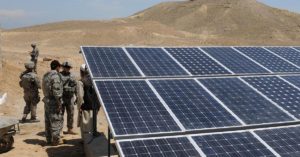 The military is pioneering Local Energy to save money and save lives
In one of our more widely read articles recently, we take a look at how the U.S. military is pioneering the use of microgrids and local solar power (read more).