Hello to all of the friends of Freeing Energy!
Welcome to 2022!
This new year promises to be as exciting and tumultuous for local energy as any time in history. Utilities continue to push back against local energy with no bigger example than the huge battle over fees for rooftop solar owners in California.
Fortunately, the ever-decreasing costs and availability of rooftop and small-scale solar+battery make local energy an unstoppable force.
An impressively diverse group of organizations, led by the US Department of Energy, have gotten behind SolarAPP+ which promises to slash the "soft costs" (bureaucratic red tape) that make US small-scale solar systems more expensive than anywhere else in the world.
Residential solar installations broke all records, surpassing more than 1 gigawatt in Q3-2021 alone.
Local-scale solar and battery innovation is thriving. My favorite example is the rapid evolution of aesthetic building-integrated photovoltaics (BIPV) with big announcements from several companies (GAF Energy, Meyer Burger, and Tesla).
This list goes on and on so stay tuned to this newsletter as we sharpen our focus on the heroes and innovations driving the #localenergyrevolution
To help spread the word about the local energy revolution, I released my book, Freeing Energy: How innovators are using local-scale solar and batteries to disrupt the global energy industry from the outside in. It's been less than a month but the book has been very well received.
Freeing Energy hit #1 on Amazon's New Release across the kindle, audio, and paperback versions
I have been interviewed widely including SunCast Media, CleanTechnica, RMI (formerly Rocky Mountain Institute), and many others (see the full list here).
The book has received some positive reviews including Canary Media, which calls out the, "accessibility of his approach and his focus on the people solving the problems of an increasingly costly, inflexible and fragile centralized electricity system."
Our social media campaign called The Heroes of Freeing Energy has gotten some impressive traction.
If you want to help get the word out, please visit the social sharing page at: https://www.freeingenergy.com/spread-the-word
As we enter 2022, I want to take a moment and thank my Freeing Energy colleagues, Sam Easterby, Melinda Nussey, Bailey Damiani, Jon Long, and Jeff Alexander for helping create all this amazing content. I also want to thank all the folks who are helping bring this content to life, including Peter Kelley, Cheyenne Carter, and the whole team at Renewcomm; Jon Hutson, Eric Pinckert and the team at BrandCulture; as well as Emily Loose, Sean Powers, Peter LoPinto, and David Gann.
From all of us here at Freeing Energy, we send our very best wishes, good fortune, and good health to you in this new year.
Bill Nussey and the Freeing Energy team

December Clean Energy Headlines
CBS This Morning spotlights Arkansas solar school. The Batesville School District in Arkansas is using utility-savings and revenue from their solar installation to raise teacher salaries by thousands of dollars a year. Previously, the district paid one of the lowest teacher salaries in the state, but now, thanks to their solar installation, the district is saving nearly $100,000 per year and using the money to increase teacher retention. (Generation 180)
New electric vehicle battery plants opening in the U.S. in the next five years. In addition to the plants already in operation, the U.S. will introduce 13 new electric vehicle battery plants within the next five years. Of the 13 plants planned, eight are joint ventures between battery manufacturers and automakers. Most of the new plants will be located in the Southeast and Midwest. (Energy.gov)
"Untapped potential" in climate investments. Climate tech now accounts for 14 cents of every VC dollar invested, but there's misalignment between where the money is going and the areas with the highest potential for eliminating emissions according to a new report from PwC. Solar power, wind power, food waste technology, green hydrogen production, and alternative foods represent over 80% of future emissions reduction potential by 2050, but they received just 25% of climate tech investment between 2013 and 2021. (Axios)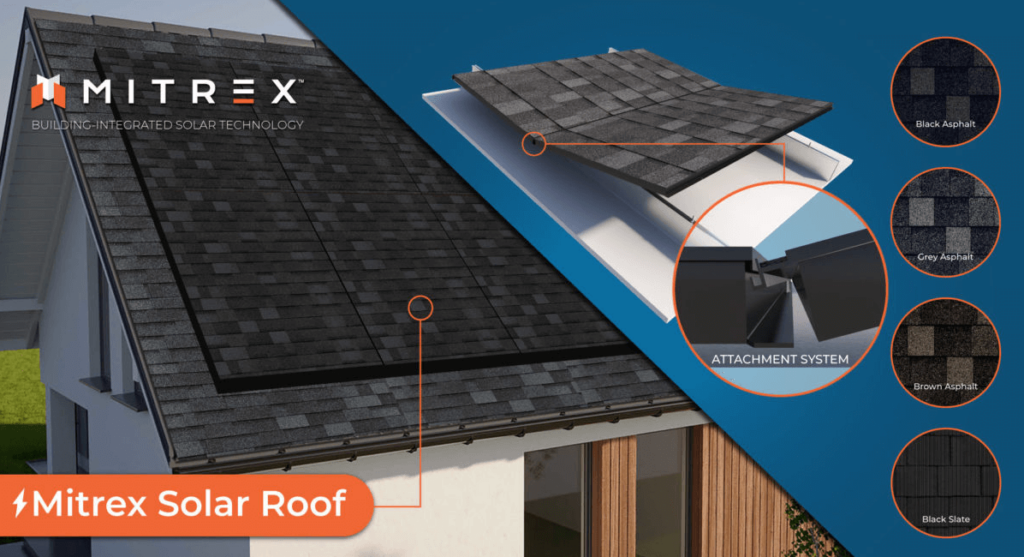 Canadian BIPV maker releases 350 W shingle-mimicking modules. Canadian Mitrex Integrated Solar Technology has released a 350 W solar roof panel designed to mimic the look of a shingled roof. The panels come in four different shades of customizable tempered glass, feature hidden framing that allow visual integration with non-solar roof sections, and an anti-soiling coating. The panels are backed by a 25-year warranty and can be installed using standard methods of installation. (PV Magazine)
Ecosystem Spotlight: Reeddi's Clean Energy-as-a-Service Solution. Solar tech has become more prevalent in recent years, but high adoption costs often prohibit low income buyers from tapping into its potential. Reeddi, founded by Olugbenga Olubanjo, hopes to eliminate this price barrier by allowing consumers to rent small, portable, and inexpensive energy capsules, which have been pre-loaded with energy from the sun. (Third-Derivative)
Top Clean Energy Headlines of 2021
Biden administration announces goal of 5 million homes powered by community solar. The US Department of Energy has announced a community solar goal equivalent to powering 5 million homes by 2025. Their plan will provide low-income people with greater access to solar, lower energy costs to consumers, and create new jobs across the US. To meet this goal, the US will need to increase community solar generation by more than 700% by 2025. (The Hill)
Solar Market Eclipses 100 Gigawatts. The U.S. solar industry reached a significant milestone this year as its total installed solar capacity surpassed 100 GW for the first time. A strong Q1 brought increases across the board, with a record increase in utility-scale solar and strong increases in the residential sector. Wood Mackenzie predicts total installed solar capacity to hit 250 GW by 2026, due in no small part to the solar Investment Tax Credit driving growth. Recent supply chain issues have increased costs and stifled growth somewhat, but the long-term outlook for solar in the U.S. looks bright. (SEIA)
Cyberattack forces shutdown of a top U.S. pipeline. Last May, drivers across the eastern U.S. felt the effects of a ransomware attack against the Colonial Pipeline Company, whose eponymous Colonial Pipeline provides 45 percent of all gasoline to the east coast. The company ultimately paid a $4.4 million ransom to the attackers in order to regain access to their systems. This event reminds us of our deep dependence on critical infrastructure and just how much work remains to ensure it is safe from the escalating cyber battles around us. (Canary Media)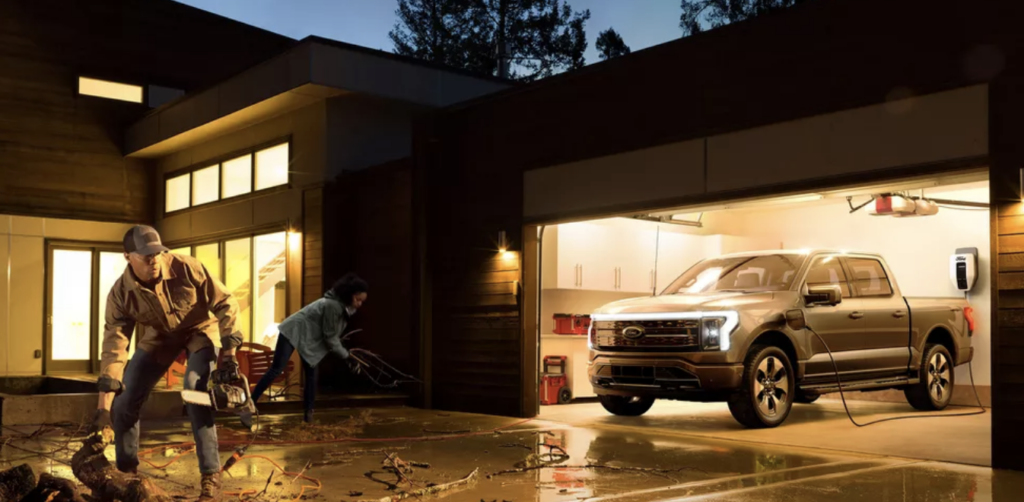 2022 Ford F-150 Lightning can power your house for days. The most popular pickup in the U.S. is going all-electric. Ford recently revealed the 2022 F-150 Lightning, a new iteration of their flagship truck model that will eschew internal combustion in favor of an all-electric powertrain. A potential game-changer in the world of EVs, the Lightning boasts a shockingly low MSRP and a robust set of features, including a spacious cargo area under the hood and the ability to power the average home for three days in the event of a blackout. If Ford's new truck proves to be a success, it could become a turning point for mainstream EV adoption. (CNet)
US coal-fired power plants just had their worst year since the 1970s. The last 12 years have seen a steep decline in the US's use of coal in relation to other sources: 48.5% of the country's energy was produced from coal-fired plants in 2007, and in 2019 (just 12 years later) that number has fallen to 23.5%. The EIA estimates that July 2019 may be the last month that the US ever generates more than 100 terawatt-hours of electricity from coal. Looking at the numbers, the reasoning for this move away from coal becomes clear. Renewables have just become too cheap to ignore. (The Motley Fool/Vox)

Texas' power grid crumples under the cold. February's most eye-catching news came from Texas, where plunging temperatures brought the state's electricity generation to a grinding halt just at a point when it was needed most. Initial finger-pointing was directed towards wind turbines, a rapidly-spreading point of misinformation that obscured a deeper and more complex set of circumstances. While the state's wind generation dipped slightly, several poorly prepared gas, nuclear, and coal plants were forced offline, contributing to the bulk of the loss in generation capacity during the freeze. And since the energy infrastructure in Texas is isolated and independent from neighboring grids, the state was unable to draw power from nearby states. As the dust has begun to settle, however, the real culprit is quite simply a lack of preparation for a severe, multi-day cold spell across all of Texas' grid stakeholders. Had they properly planned for and invested in the same technologies as states in the colder North, the outage could have been entirely avoided. (ArsTechnica)
Latest Podcast Episodes
Podcast 074: Esteban Gast: Is There Anything To Laugh About From The Clean Energy Headlines In 2021?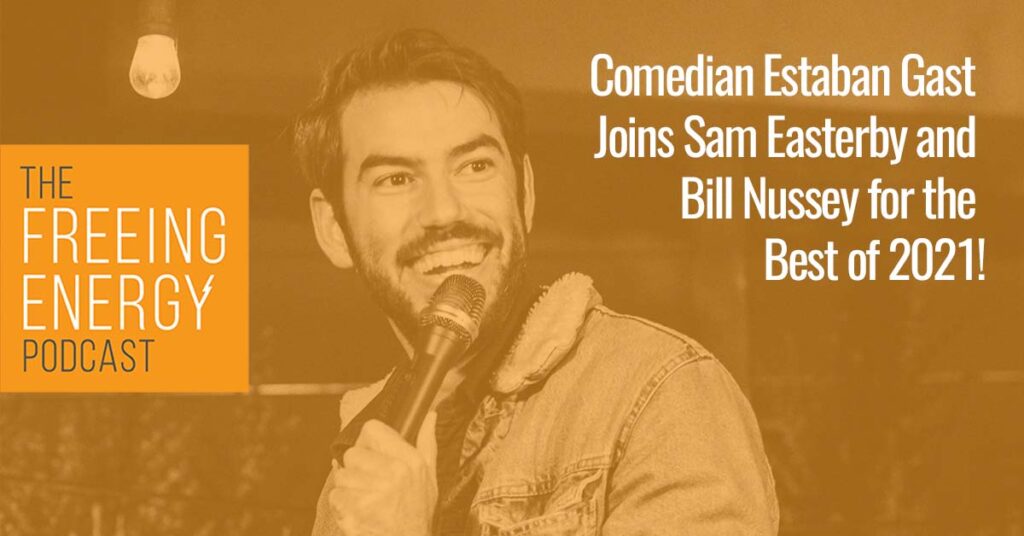 In this special year end episode, Bill Nussey and Sam Easterby are joined by the brilliant standup comedian, Esteban Gast, host of the Comedians Conquering Climate Change Podcast, which is sponsored by Generation 180. The trio takes a look back at the biggest headlines impacting local energy, shares some favorite quotes from 2021 guests and offers a peek into what 2022 might bring. Plus, we learn about Estebans's very original approach to the often difficult climate discussion. Esteban weaves his special brand of humor throughout and offers a few lighthearted tips for Bill in marketing his new book, Freeing Energy. (Listen Here)
Podcast 073: Bill And Melinda Nussey: Write A Book About Clean Energy? Some Thought He Was Nuts But She Said Let's Go For It!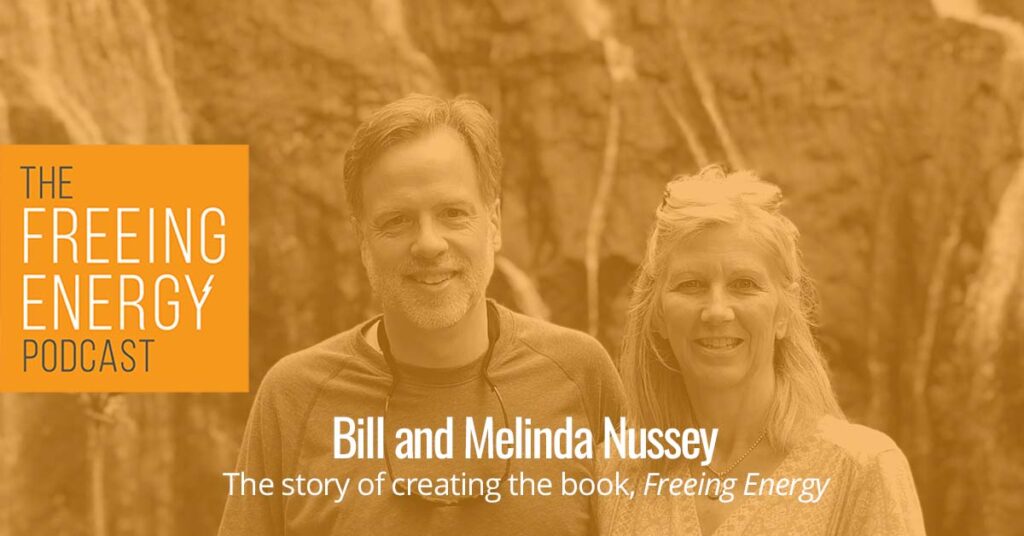 In this first of a two part interview, host Bill Nussey talks with the founder, chairman and CEO of Liebreich Associates and founder of Bloomberg New Energy Finance, Michael Liebreich. This world-renowned thinker, investor, philanthropist and much sought after advisor, weighs in on the renewable energy solutions we should all pay attention to and why.Listen in as author and entrepreneur Bill Nussey and his wife, Melinda, reveal the arc of the journey that is Freeing Energy. This is the story behind what Kirkus reviews calls, "an unfailingly realistic and doggedly clear-eyed blueprint for the billion dollar opportunities that will reshape how we generate, store, and consume clean local renewable electricity." Written for innovators, entrepreneurs, and advocates for clean energy, Freeing Energy, the book, is now available. (Listen Here)
Top Podcast Episodes of 2021
Podcast #065 – Michael Liebreich: Is it time to go big or go home? Which renewable energy solutions should we pay attention to?

In this first of a two part interview, host Bill Nussey talks with the founder, chairman and CEO of Liebreich Associate and founder of Bloomberg New Energy Finance, Michael Liebreich. This world-renowned thinker, investor, philanthropist and much sought after advisor, weighs in on the renewable energy solutions we should all pay attention to and why. (Listen Here)
Podcast #060 – Jemma Green – Will Peer-To-Peer Electricity Trading Unlock Local Energy And Transform The Grid?

Freeing Energy founder Bill Nussey and Dr. Jemma Green, Co-founder and Executive Chairman of Australian-based Power Ledger take us on an illuminating journey into emerging peer-to-peer electricity trading business models, where P2P pilot programs are proving themselves and how distributed ledger technologies like blockchain are helping to securely and accurately track local energy trading. (Listen Now)
Podcast #064 – Jorge Elizondo – How Computer Science Is Radically Simplifying The Design And Operation Of Microgrids.

In this episode, host Bill Nussey catches up with Heila Technology Co-Founder and CTO, Jorge Elizondo. Learn how Helia's breakthrough technology is changing the way complex local energy systems are managed and operated, making each component smarter while making the whole system far more efficient and resilient. (Listen Now)

Subscribe to follow us on popular podcast platforms:
Freeing Energy Is Now A Book… It Hits #1 On Amazon's New Releases In Energy

After four years, six countries, 320 interviews, and almost 400 endnotes, the Freeing Energy book launched this past December 2021. It's available in Kindle, paperback, hardcover, e-book, and audiobook versions from Amazon and most other book sellers.
For more information on the book…