The clean energy headlines in March were full of record-breaking milestones…
March clean energy headlines
The U.S. energy storage industry delivered record deployments in 2018.  777 megawatt-hours of storage were added in 2018 and that number is expected to be doubled in 2019. Most of the growth was from utility-scale systems but 15,000 residential battery systems were installed last year, a 350% increase over 2017 (Greentech Media).
Battery prices fell 35% in 2018. The Bloomberg team examined 7,000 energy projects across the year and found the price of batteries plummetted. The average price hit a low of $187 kilowatt-hour (Bloomberg New Energy Finance).
The world's largest "virtual power plant."  21 buildings combined their electric systems to create the world's largest virtual power plant. When the local utility is facing heavy loads, they can ask this group of buildings to run on their own local battery systems to reduce grid load. The buildings were called in 250 times last year and can offset 10 megawatts of power. The system was built by AMS and its CEO Susan Kennedy, one of Freeing Energy's most popular interviewees (Microgrid Knowledge).
Will this be the lowest price solar deal in the US, ever?  2.175 cents per kilowatt hour ($0.02175) in Idaho may break the US record for low priced solar if approved. Note: the average retail price for electricity in the US is $0.12 – this is 5x lower (PV Magazine).
Florida Power announces world's largest solar+battery project.  Their 400 megawatt-hour battery will be the largest in the world, four-times bigger than the Australian Tesla battery that is already breaking records. FP&L's storage system will complement a 75 MW solar plant whose capacity is being doubled as the batteries are installed (CBS News and Power Magazine).
A milestone for Freeing Energy
"How much solar would it take to power the US?"
One of our previous articles has become so popular that Google now offers it as a default answer for this surprisingly popular question. It's the first link from more than 1 billion results. Nice.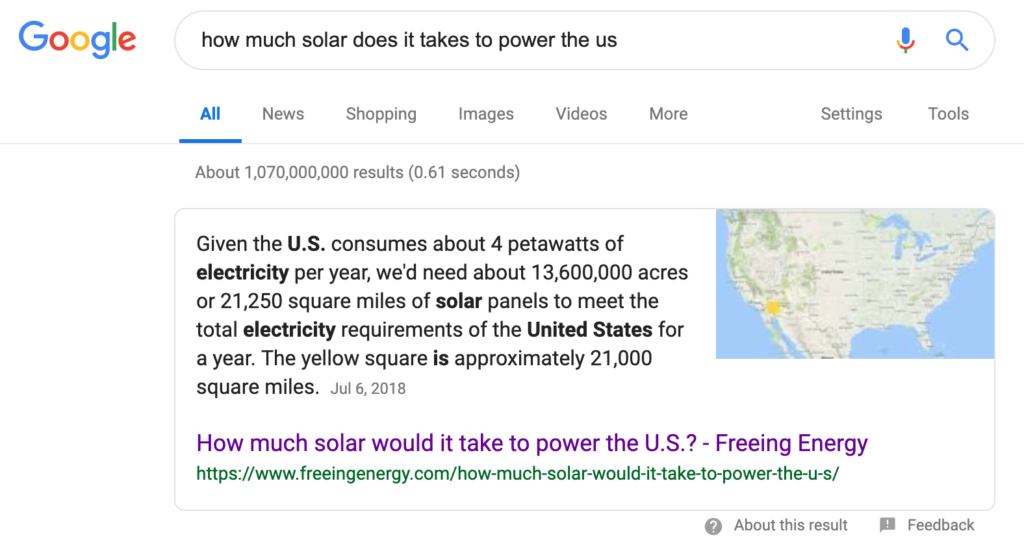 March articles from the Freeing Energy Project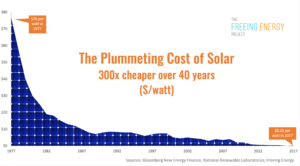 Why does the cost of renewable energy continue to get cheaper and cheaper?
The price of solar cells has dropped 300-fold over the last four decades. What is driving this incredible decline and what does it predict for the years to come? Can solar really become the least expensive source of electricity in the long run? (read more)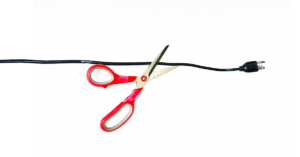 How to take your house off-grid and disconnect from your electric utility in four steps
Taking your house or business entirely off-grid and powering it with clean energy isn't easy today but these four steps are 100% achievable with current technology. And, before we know it, going off-grid will be as easy as installing a new air conditioner (read more).
Our latest podcasts
Subscribe to follow us on popular podcast platforms:
Podcast #005 – Amar Inamdar: One man's journey to end energy poverty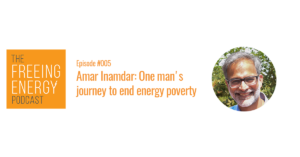 What do elephants have to do with clean local energy? In this episode of the Freeing Energy Podcast hear the inspiring story of how a passionate wildlife biologist on the frontier in Kenya is pioneering ways to bring electricity to some 600 million people in Africa. Host Bill Nussey talks with Amar Inamdar of KawiSafi Ventures about his journey. Learn how he is using the venture capital investment model and clean local renewable energy to close the energy gap on the continent.
Podcast #006 – Greg Robinson: Making It Easy to Get Clean Energy 24/7

Host Bill Nussey talks to Greg Robinson, the CEO and co-founder of Drift. Greg's company has built the first real-time green energy-trading platform, and it's the only digital tool that can fuel the electrical grid with 100% renewable energy, 100% of the time.
Podcast #007 – February Clean Energy Headlines including the Green New Deal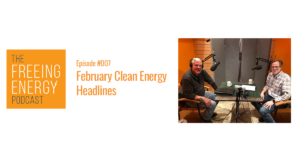 Hosts Sam Easterby and Bill Nussey discuss the biggest clean energy headlines of February 2019 including a deep dive on the Green New Deal, the world's largest battery, and some questionable fossil fuel lobbying.
Podcast #008 – Susan Kennedy: The future of energy will be distributed, digitized, and much, much smarter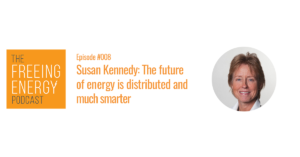 Host Bill Nussey talks to Susan Kennedy, the CEO of visionary energy-tech company AMS, about how the grid is evolving to be distributed, digitized and much smarter.