Solar is required on all new California homes – The state of California will shortly require all new homes to include energy efficient building products and rooftop solar. Home prices will go up but electricity savings immediately make monthly and lifetime home ownership costs lower than standard homes (Greentech Media and Freeing Energy).
Clean energy is cheaper than natural gas – A Rocky Mountain Institute (RMI) report says that while natural gas plants are quickly replacing more expensive and dirty coal plants, solar, wind and hydro are just as reliable and even less expensive. Utilities risk losing billions building natural gas plants that will ultimately be un-economic (Forbes and RMI).
Trump tries new tactic to save coal and nuclear – The President ordered Energy Secretary Perry to once again try and prop up money-losing coal and nuclear plants. Leaked memos suggest Perry may try to invoke legislation created for national emergencies. The first attempt was soundly rejected by federal regulators earlier this year (Bloomberg).
California utility to blame for several wildfires – Poor maintenance of power poles and insufficient trimming of nearby trees are cited as the trigger to several of California's devastating wildfires last season (Greentech Media).
CO2 levels highest in modern history – Atmospheric CO2 just crossed 410 parts per million. The last time CO2 hit this level was 3 million years ago. While it grew to that level far more slowly, sea levels back then were 66 feet higher and temperatures were much warmer  (Washington Post).
The tug-of-war over US support for clean energy – Just as the Trump administration tries to block funding for ARPA-E and other clean energy programs, the Department of Energy announces $30 million in grants for improved battery storage and $105 million in grants for advanced solar.
Electric vehicle sales constrained by available models, not consumer demand – When models of popular cars are available with electric options, purchase rates are much higher than overall EV adoption rates. This suggests that as more EV models are available, sales relative to gasoline cars will rise much faster (EVAdoptionand free report).
Saudi Arabia commits to 200 GW of solar – The Saudi government has signed a memorandum of understanding to install 200 gigawatts of solar by 2030. That's more than twice the power of all U.S. nuclear power plants put together (Quartz).
Deeper reading on the news
Rebuilding Puerto Rico's grid continues to be challenging (

NY Times

).

An amazing interactive site on Hawaii's path to 100% clean energy (

Transcending Oil

).
May Posts from the Freeing Energy Project
California requires solar on new houses
What does this mean for clean energy in the state and in the world? (read more)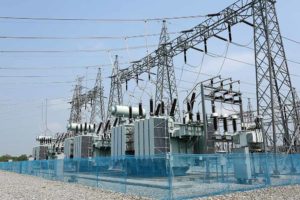 Understanding the grid
The grid is a foundation of modern society yet few people have any idea how it works. This two-part series lays it out quickly and easily. Part 1 covers technology and part 2 overs the business model.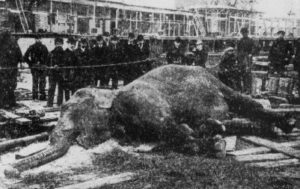 The history of AC vs DC
How the better economics of AC ultimately beat out Thomas Edison's a bizarre publicity campaign (read more). This is the second part of a three-part series. Read part 1 here.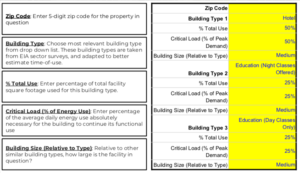 Evaluating microgrids
How do you know if a microgrid makes sense for you? The results of a collaborative analytic model with a team from the Presidio Graduate School (read more).