To all the Friends of Freeing Energy,
After four years, six countries, 320 interviews, and almost 400 endnotes, the Freeing Energy book launches today. It's available in Kindle, paperback, hardcover, e-book, and audiobook versions from Amazon and most other book sellers.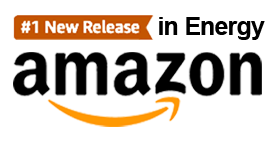 It has already been tagged as a #1 New Release on Amazon!
Kirkus Reviews calls it, "A passionate, valuable, and detailed blueprint for remaking the shape of everyday energy production."
All the articles, podcasts, myth series, and monthly news updates from the Freeing Energy Project have been leading up to today: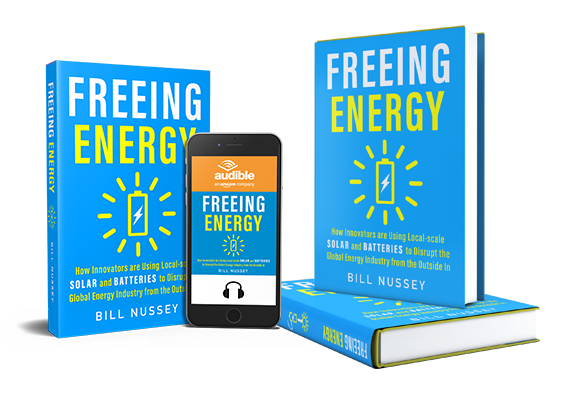 Freeing Energy: How innovators are using local-scale solar and batteries to disrupt the global energy industry from the outside in.
Who is the book for?
Freeing Energy is an actionable guide for anyone that cares about the future of energy—from startups, policymakers, investors, and utility leaders to the families and communities that want cleaner, cheaper energy today.
If you have enjoyed our Myths series, you'll love the entire chapter on myths in the book.
What is the book about?
The transition to clean energy is moving far too slowly. Freeing Energy offers a new and faster path forward. Just like vendors of early mainframe computers dismissed personal computers, the trillion-dollar electricity industry has not yet grasped the magnitude and speed of the disruption coming from small-scale solar and battery systems. Because these "local energy" systems are technologies, not fuels, they are mass-produced in factories, driving down costs at unprecedented rates—in the case of solar, costs have dropped to 1/400th of what they were 40 years ago. Local energy is opening up competition in the power industry for the first time in a century, unleashing innovation, attracting entrepreneurs and investors, and creating one of the biggest business opportunities of our time.
I take readers to mud huts in Africa, an off-grid farm in California, and a rural school in the mountains of Puerto Rico, among the many places I visited to uncover the underlying patterns of technology and the business model innovations of the local energy revolution.
Is there more information on the book?
Thank you so much for your interest in all the Freeing Energy media!
Bill Nussey and the Freeing Energy team